Colder weather has hit Kansas.
Temps are expected to dip below freezing in the coming days, and the weather app is calling for snow not one but two days next week.  Yes, snow before Halloween.
Yes, it may still be fall, but winter weather is coming.
And with that cold, damp weather, comes the increased chance of colds, flu, congestion, sinuses headaches, and other dreaded winter woes.
So I'm getting ready.
I've already started my family using our immune foot rub (recipe here).  Just slather a little on your feet at night before going to bed and it helps support your immune system to help you fight off those fall and winter bugs.
I've made up a batch of my homemade vapor rub (recipe here) — This is a DIY all-natural version of Vicks VapoRub.  It opens sinuses, eases stuffy noses, lessens coughing and congestion, and helps me sleep.
I have my sore muscle rub and headache balm at the ready just in case we come down with the achy, sore, uncomfortable kind of cold & flu.
Last month I made a batch of my homemade cough drops (recipe here), so I have those in the freezer in case we need them.
We have diffusers on bedside tables with clear breathing diffuser blends, if needed.  And portable inhalers to help with clear breathing that we can toss in a purse, bag, or backpack if we're a bit under the weather but feeling up to still going out into the world.
And this past weekend, I made two of our favorite cold & flu fighters:  shower steamers (recipe here) and vapor bath salts (recipe below).
The vapor bath salts are great for relaxing, easing body aches, and opening sinuses.  Simply put 1/4-1/2 cup of the vapor salts in the tub and relax for 20 minutes.
Even though I hope we never need to use them for a cold or flu, here's why I love this simple DIY vapor bath soak:
The cool, soothing aroma of eucalyptus, lavender, tea tree, and peppermint opens sinuses and help support clear breathing.
Epsom salt eases stress and relaxes the body.  Plus it's been shown to reduce inflammation and help the body absorb nutrients (which is especially important when we're sick).
The potassium in Dead Sea salt helps reduce muscle pain and stiffness.  The magnesium helps support a great night's sleep.
The baking soda helps detoxify and alkalize your body.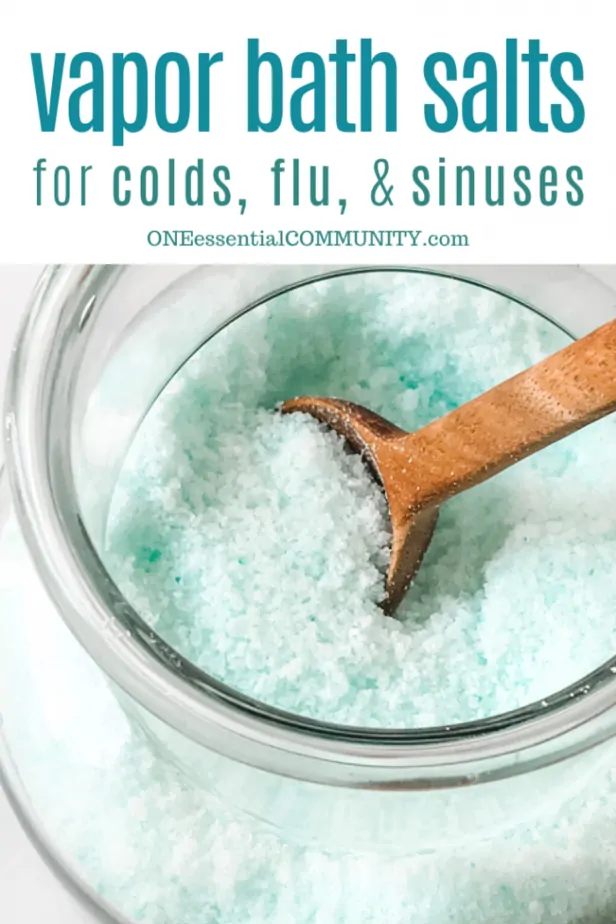 How to make vapor bath salts to help soothe colds, flu, and congestion
step 1: add 1 cup sea salt to a large mixing bowl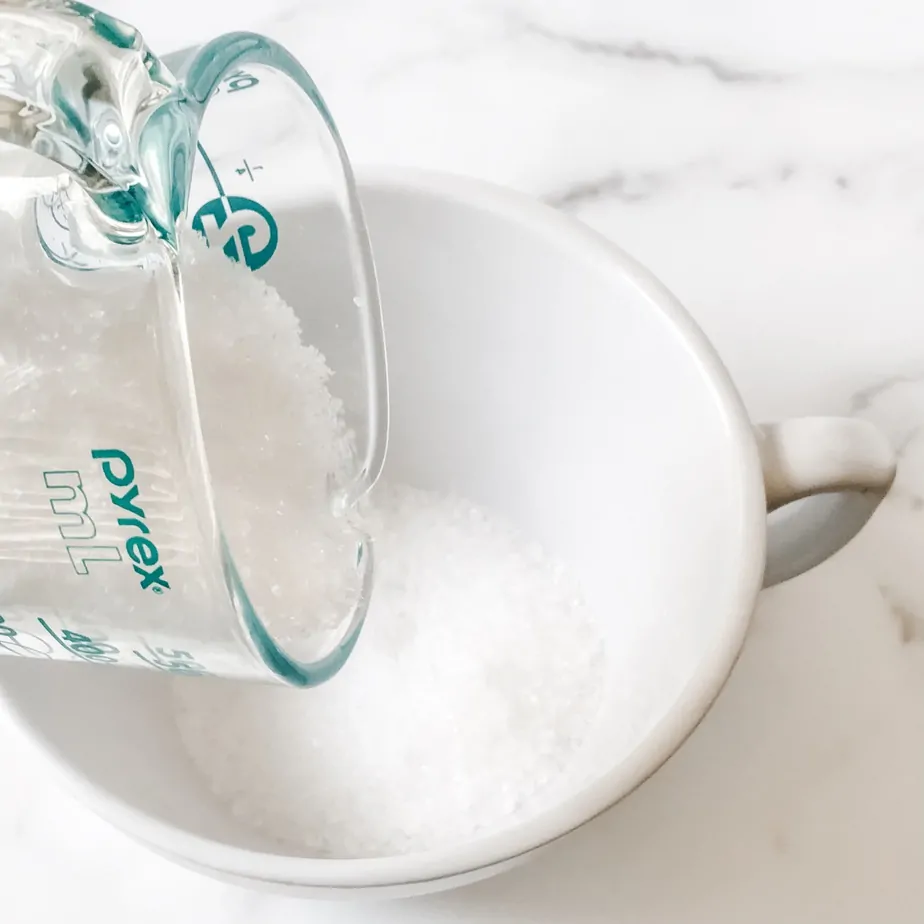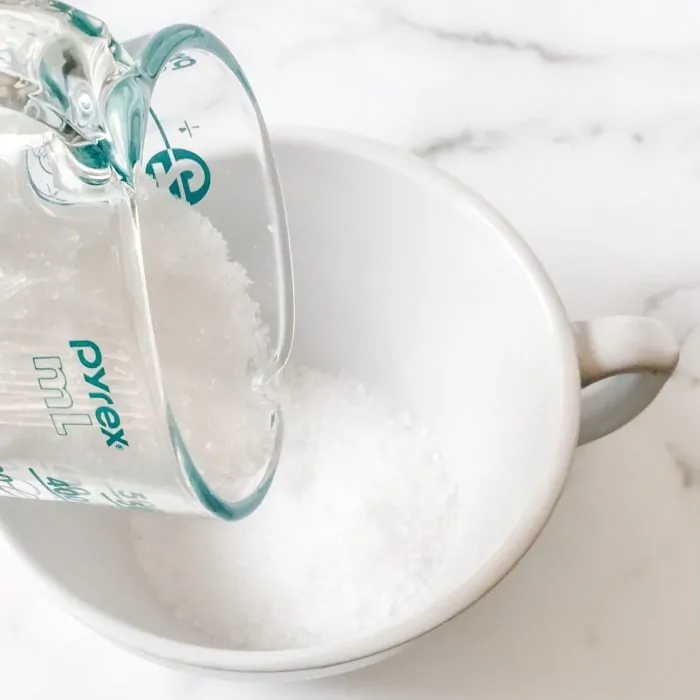 step 2:  add 2 cups Epsom salt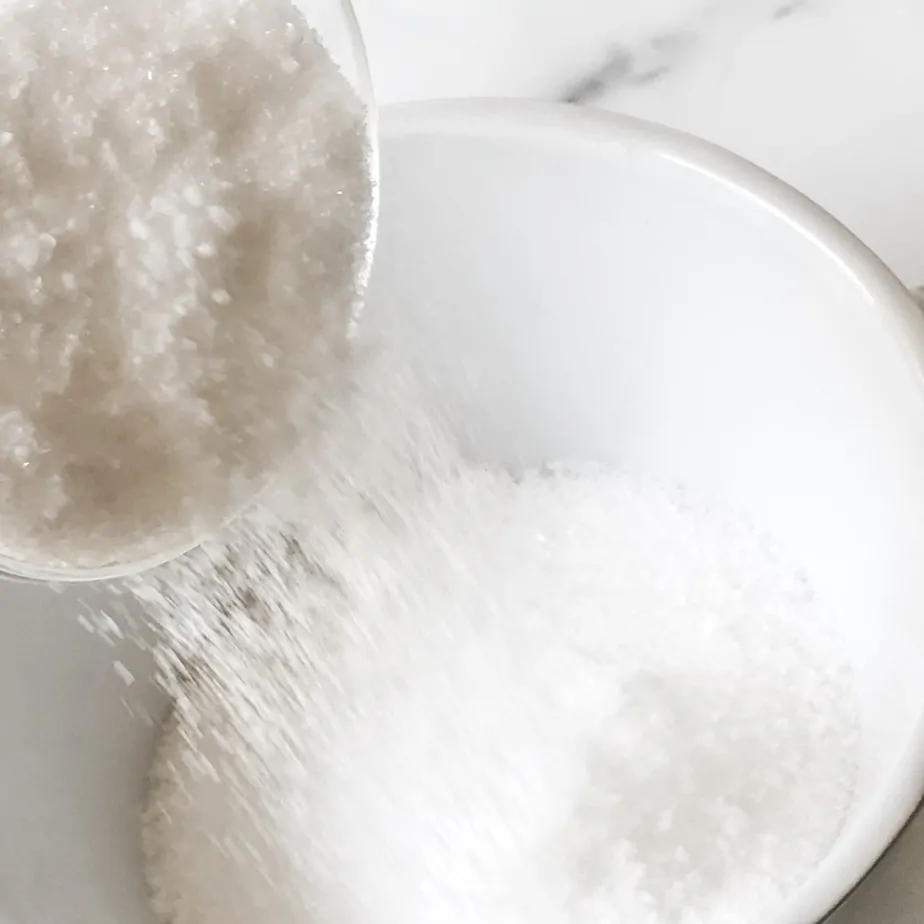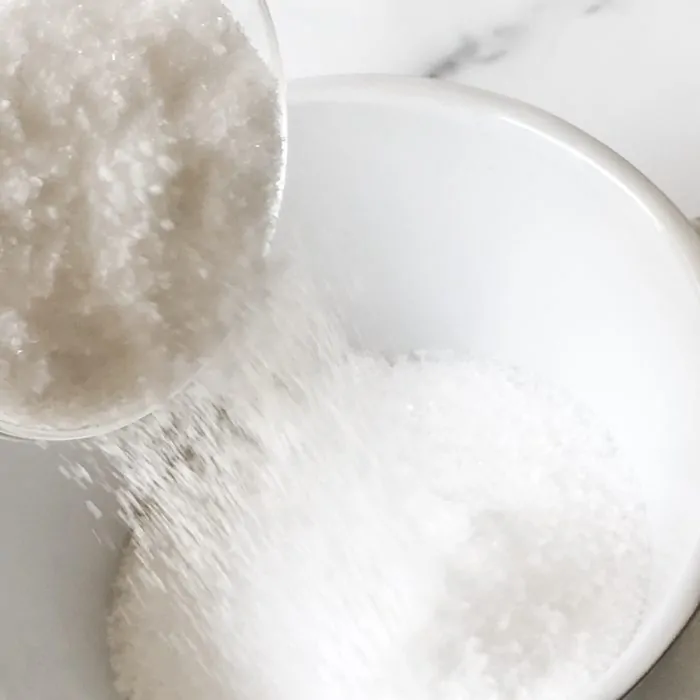 step 3:  add 1 cup baking soda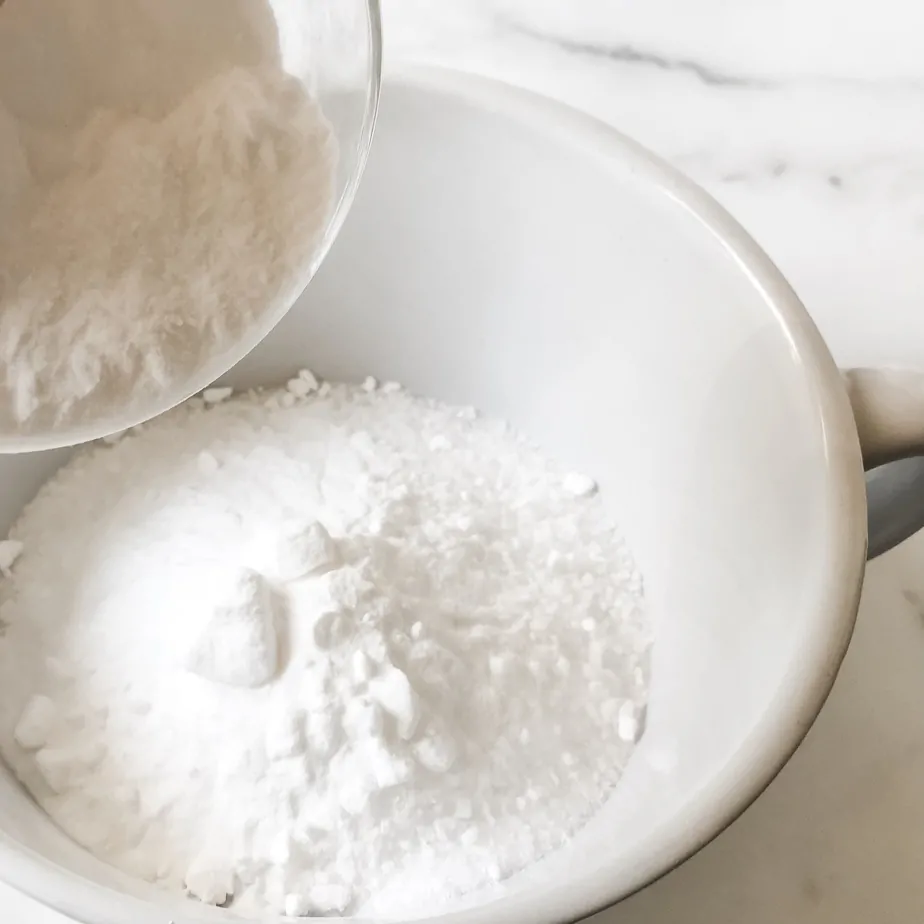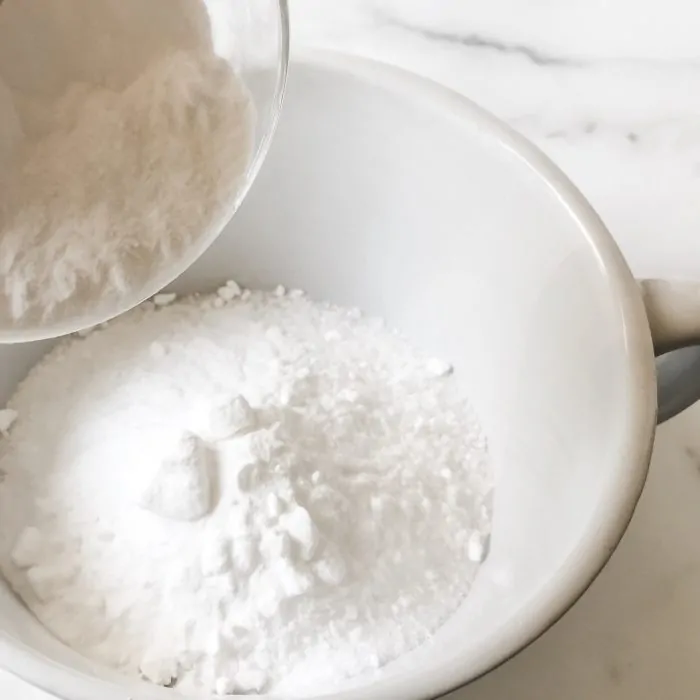 step 4:  mix well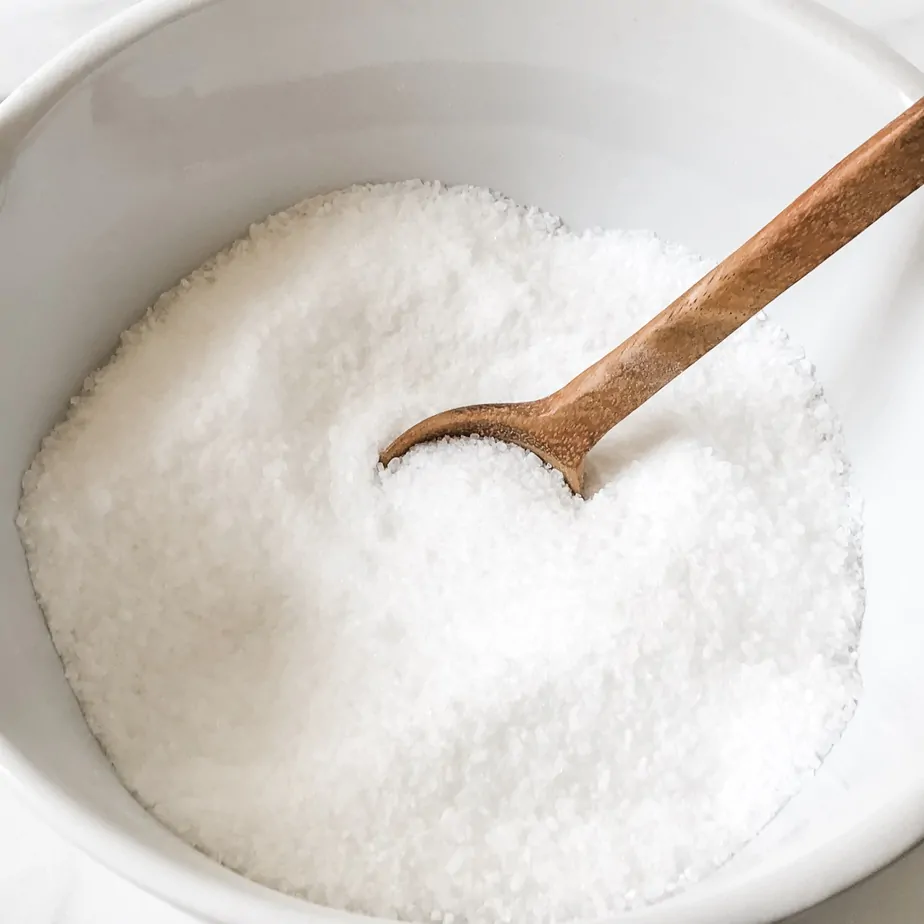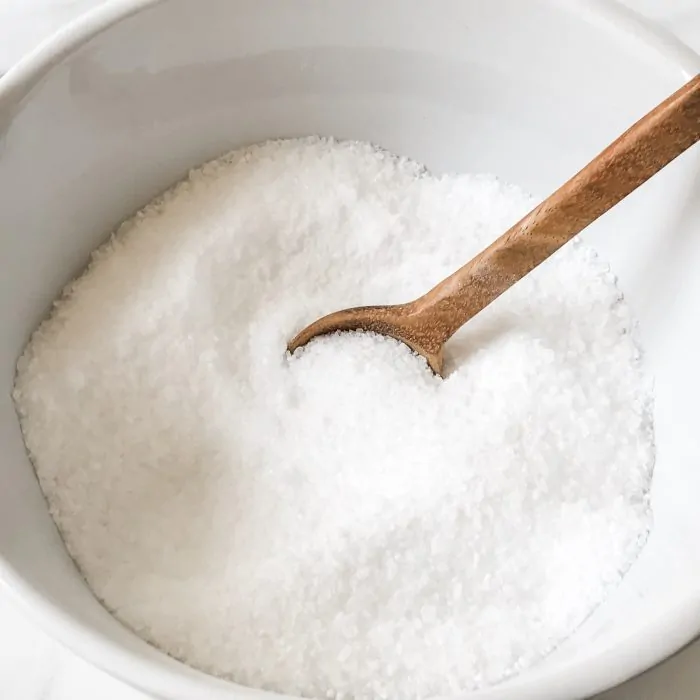 step 5:  add 2 tablespoons of fractionated coconut oil to a small bowl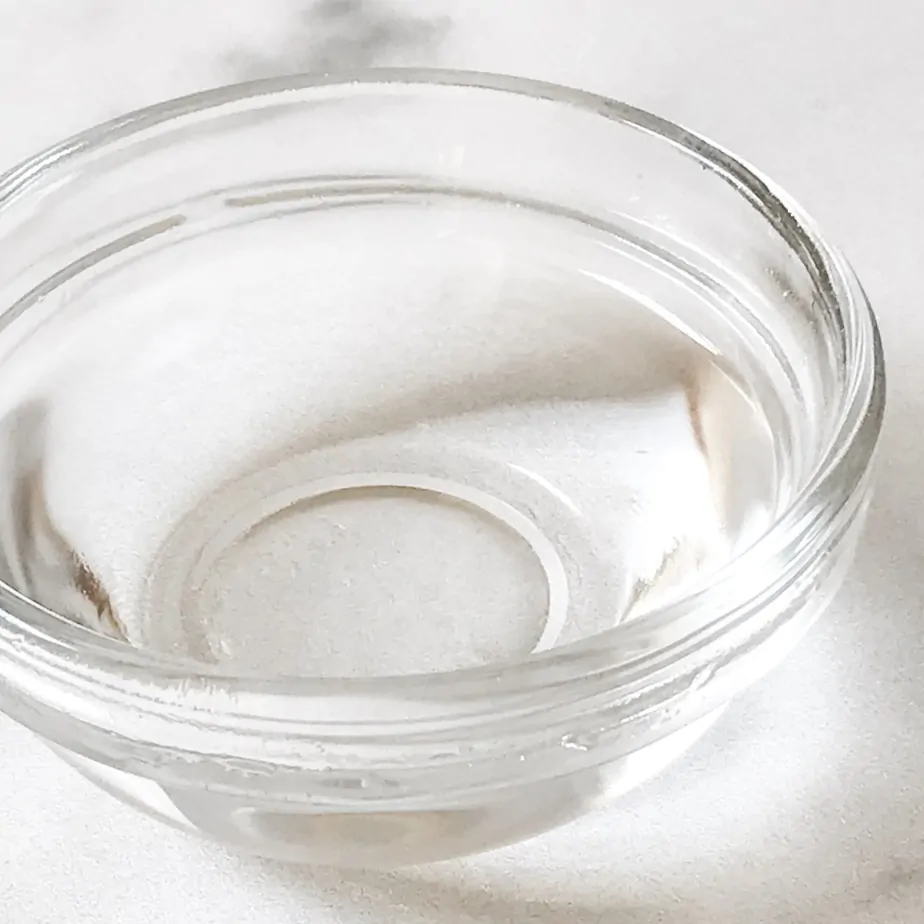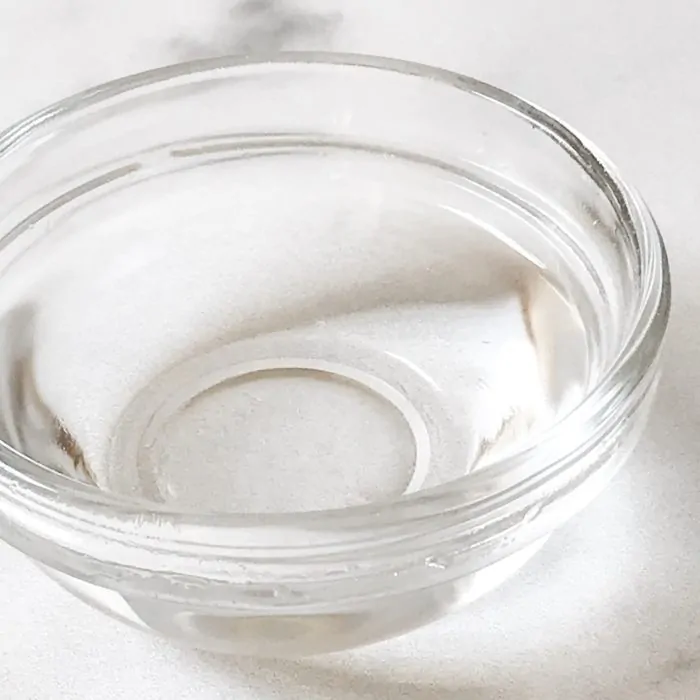 step 6:  add the following essential oils to the small bowl with the fractionated coconut oil
15 drops eucalyptus
15 drops lavender
8 drops tea tree
8 drops peppermint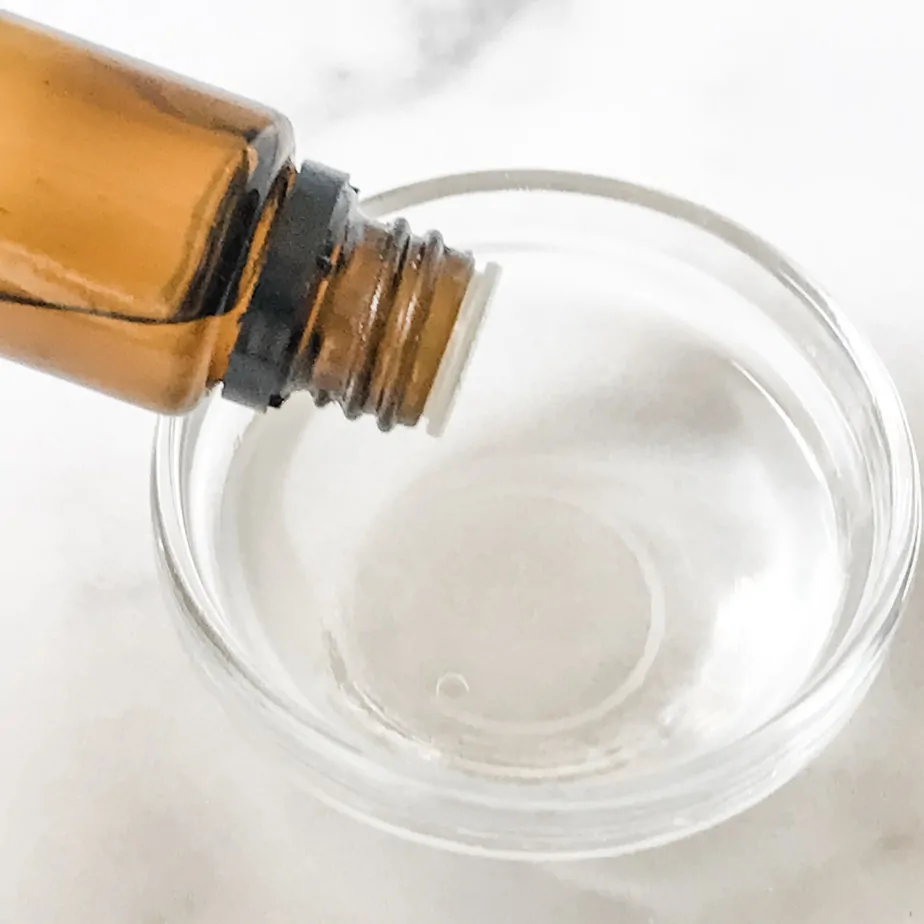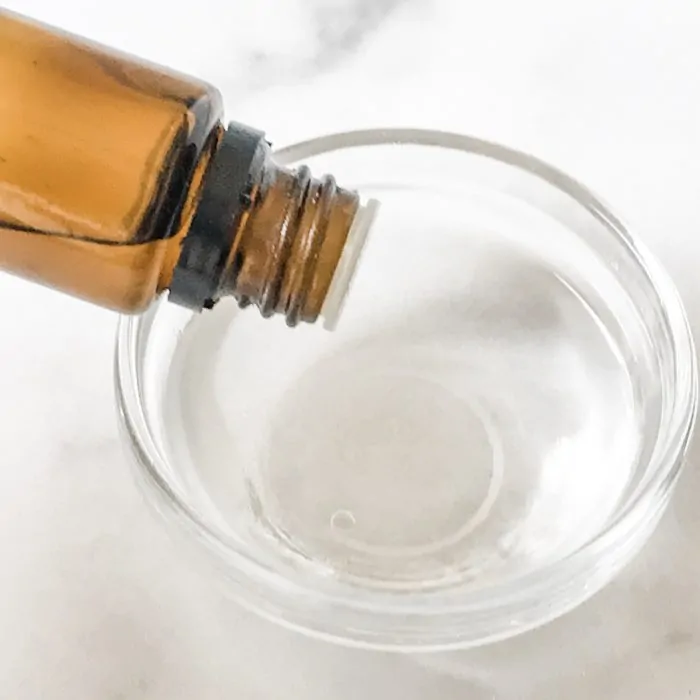 step 7 (optional):  If you want to color your bath salts, you can add a few drops of soap colorant to the small bowl with fractionated coconut oil.
I like to use a few drops of blue with a few drops of yellow to create green.
That cool mint color reminds me of the soothing vapor scent in these cold & flu bath salts.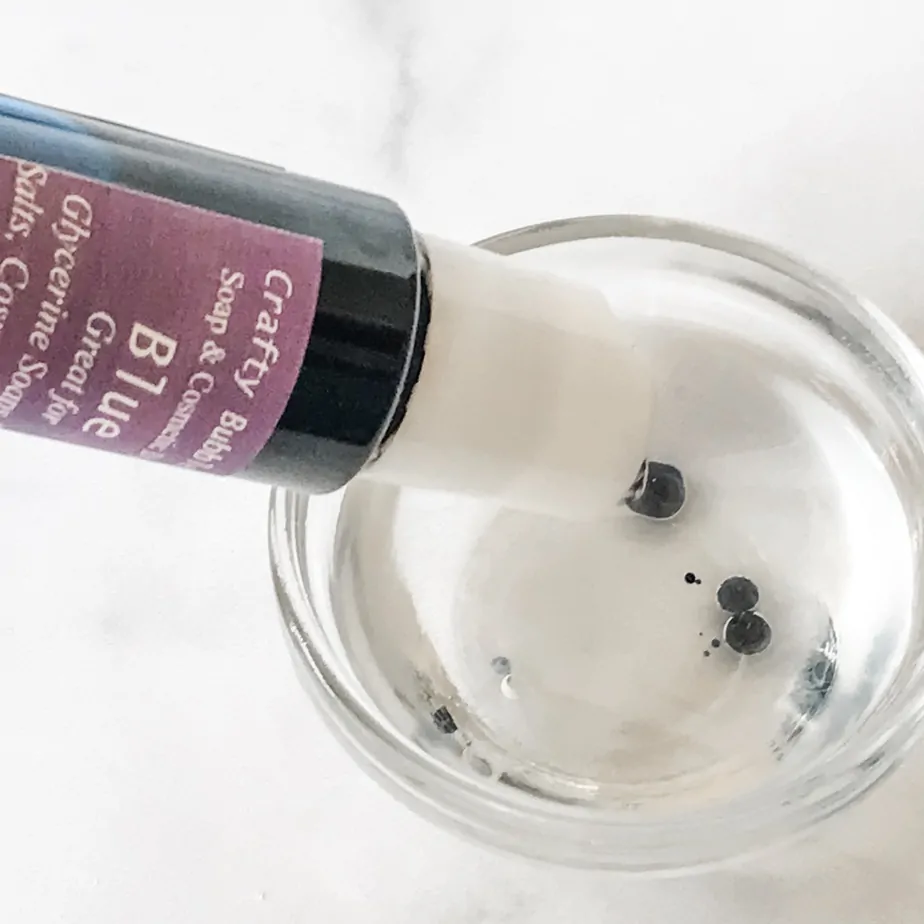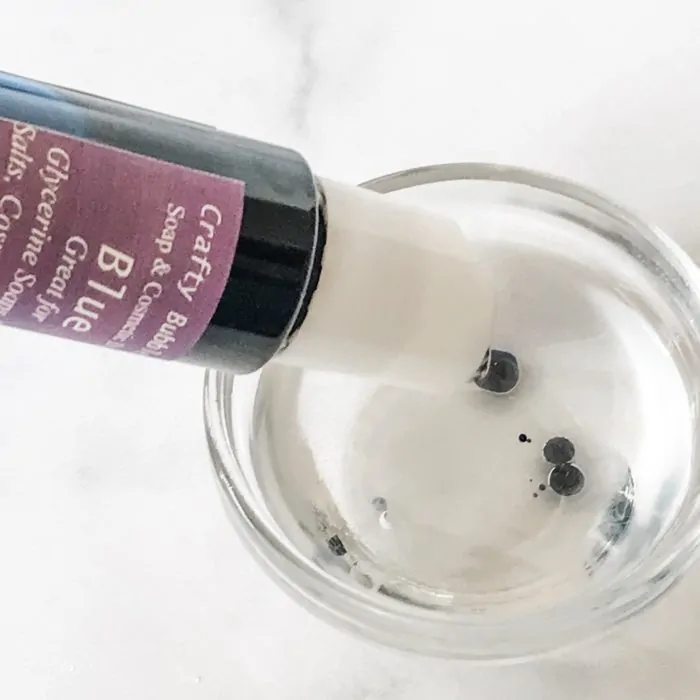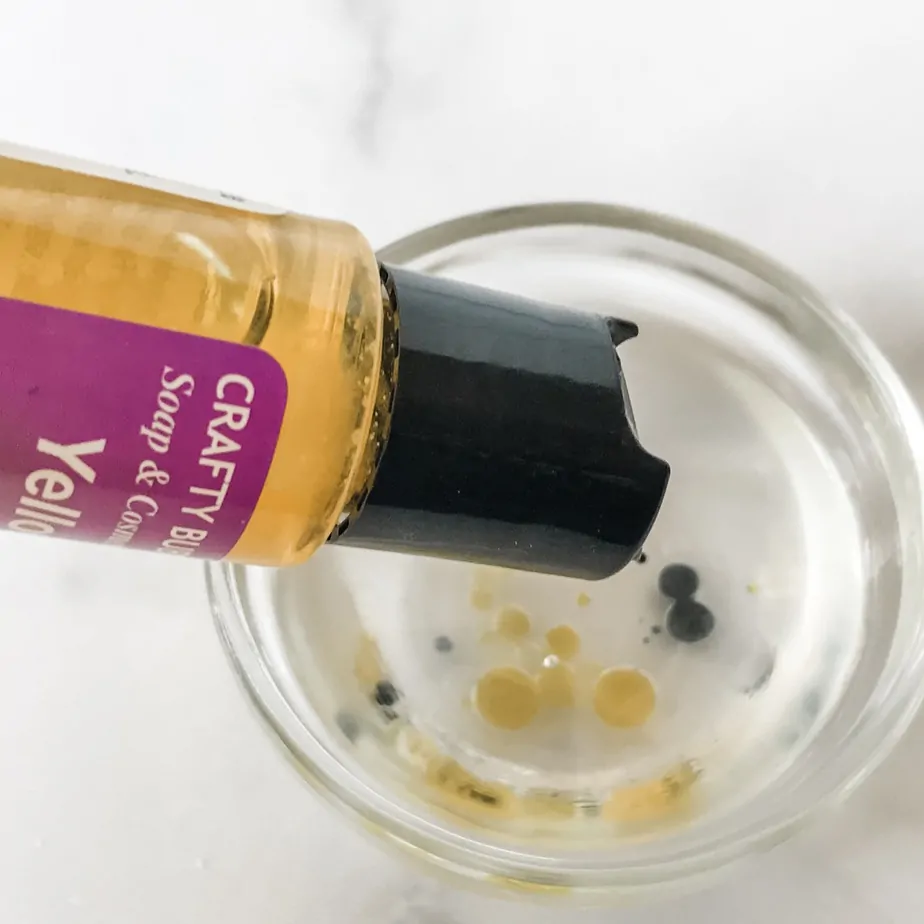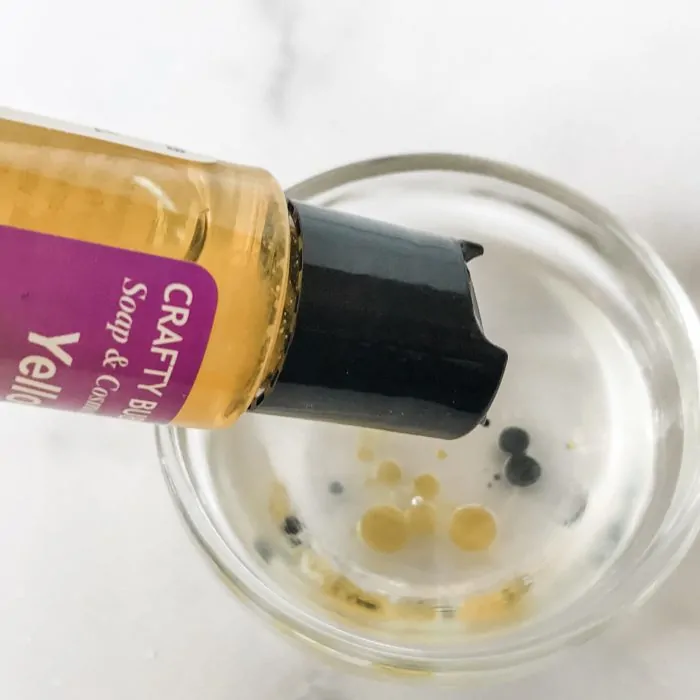 step 8:  add the oil, essential oils, and soap colorant to the large bowl with the salts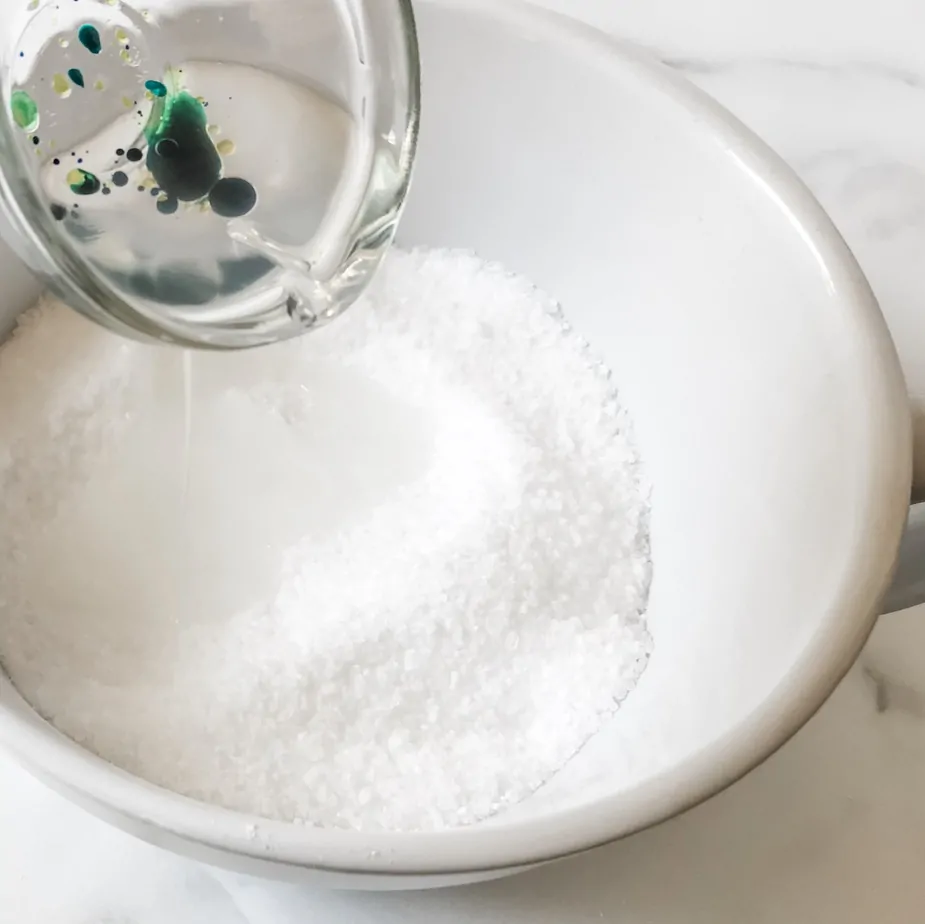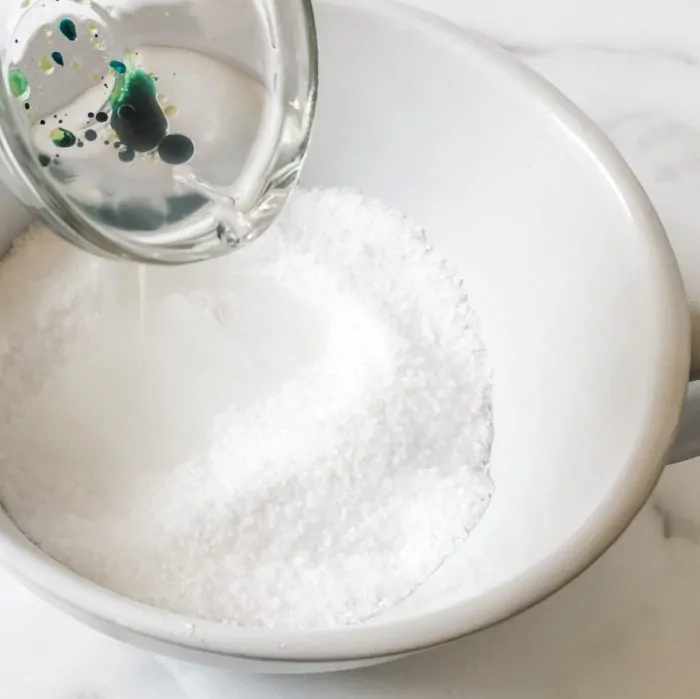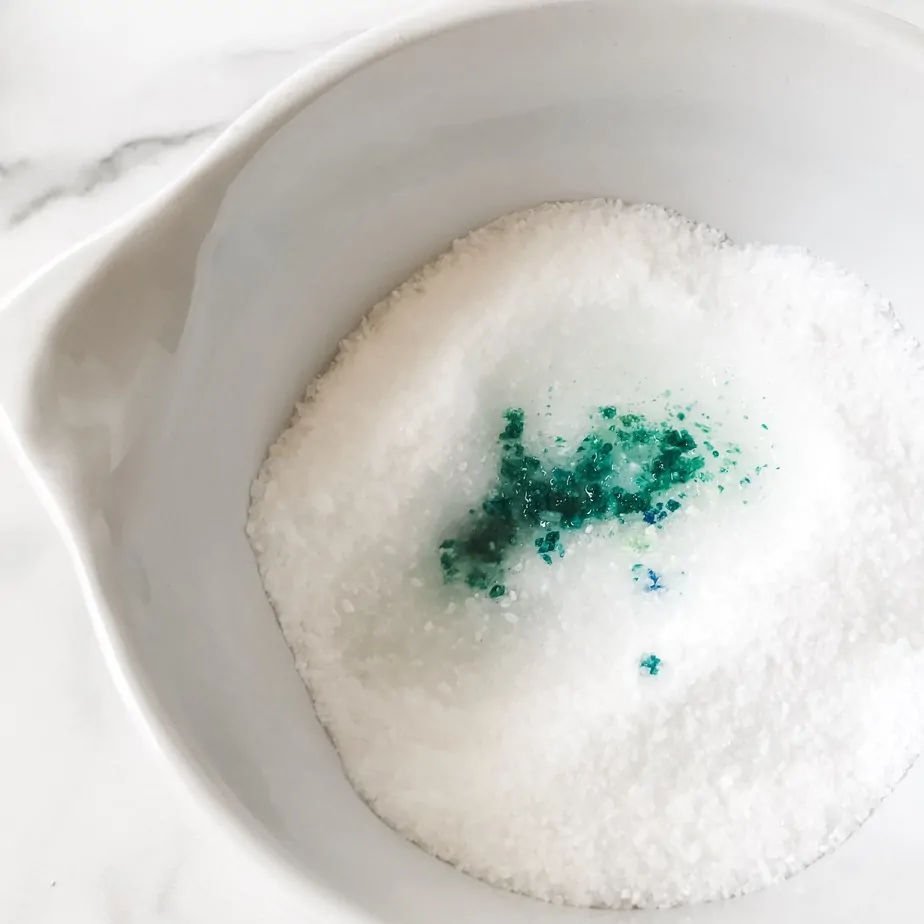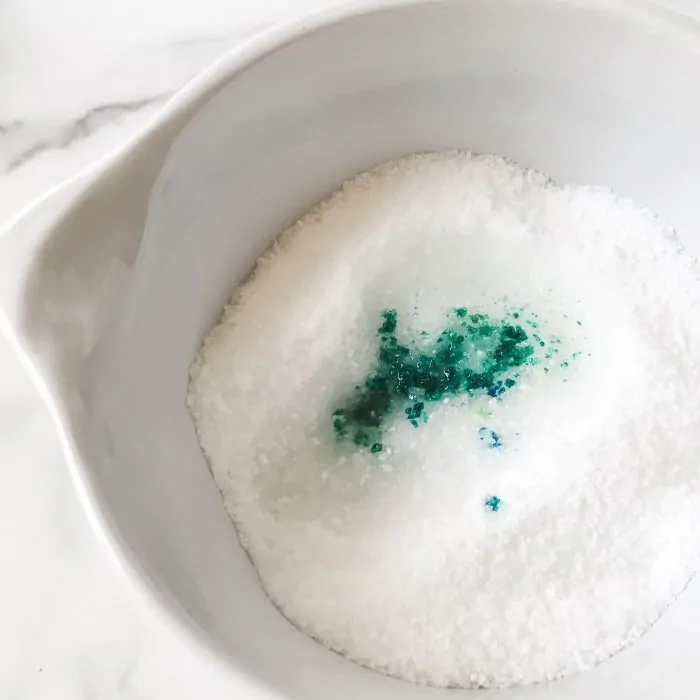 step 9:  mix well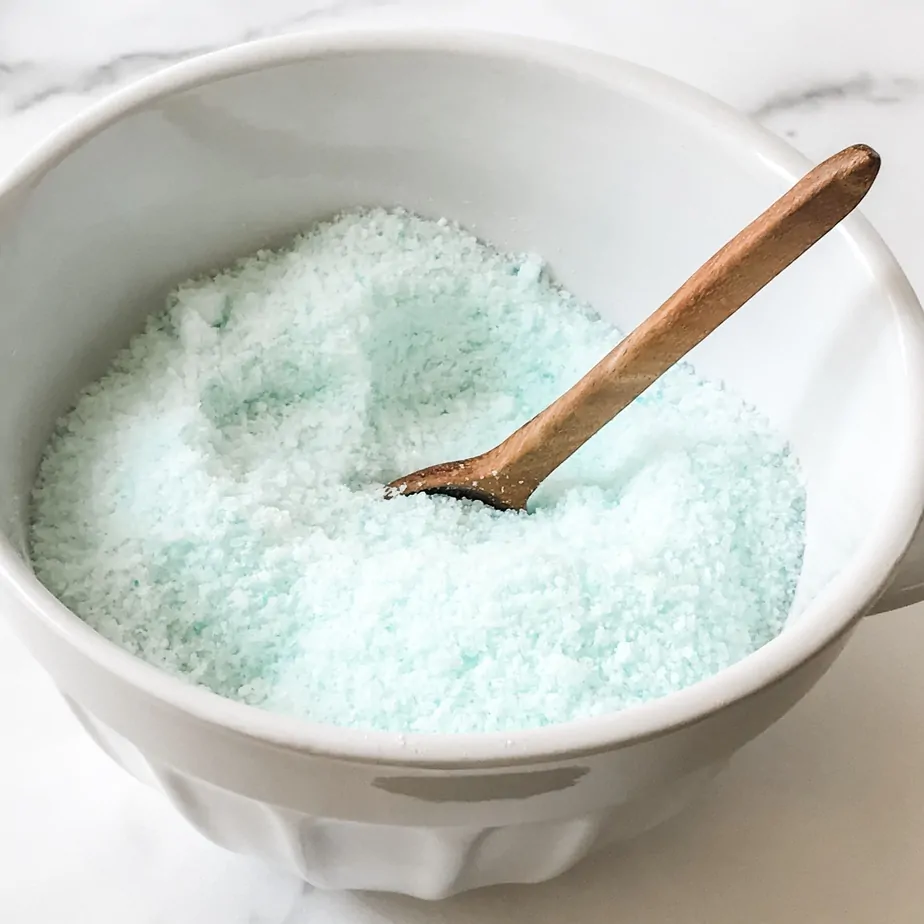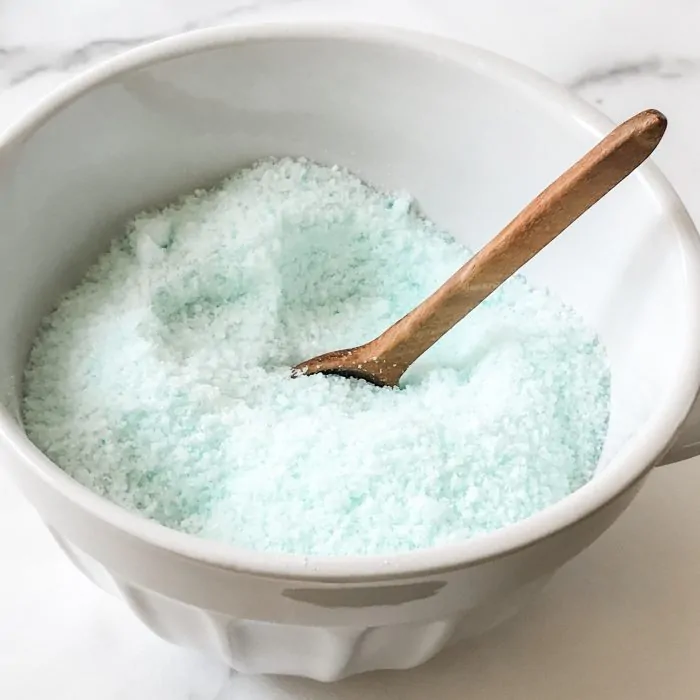 step 10:  scoop bath salts into an airtight container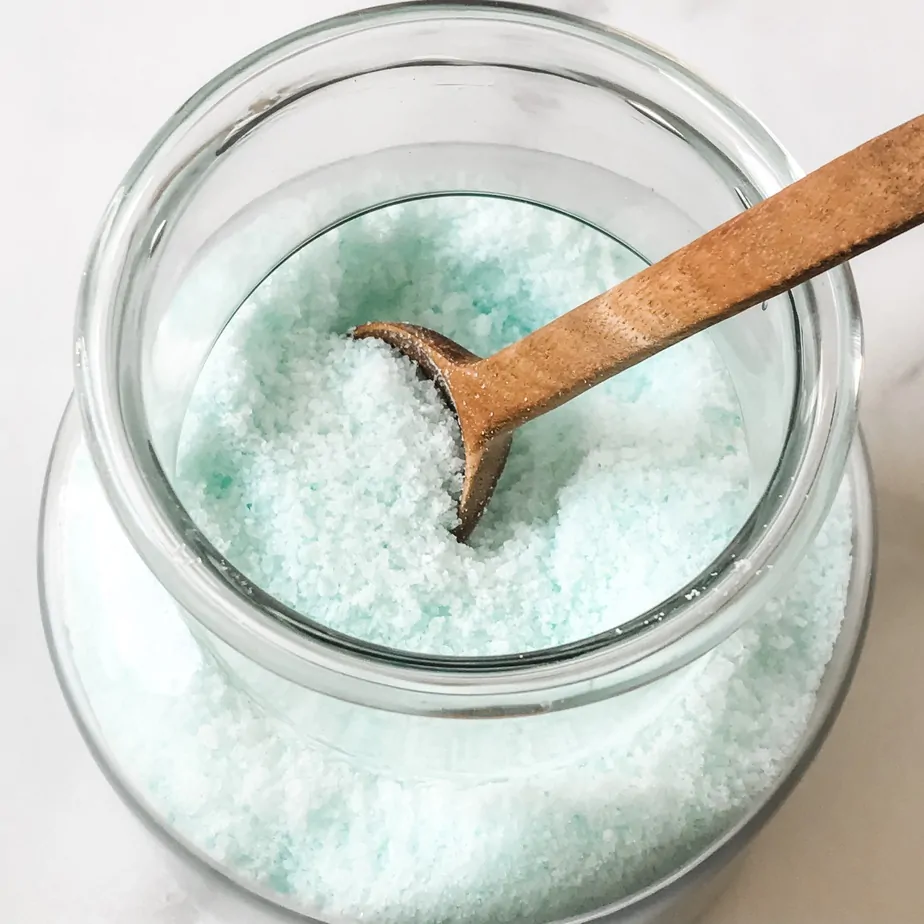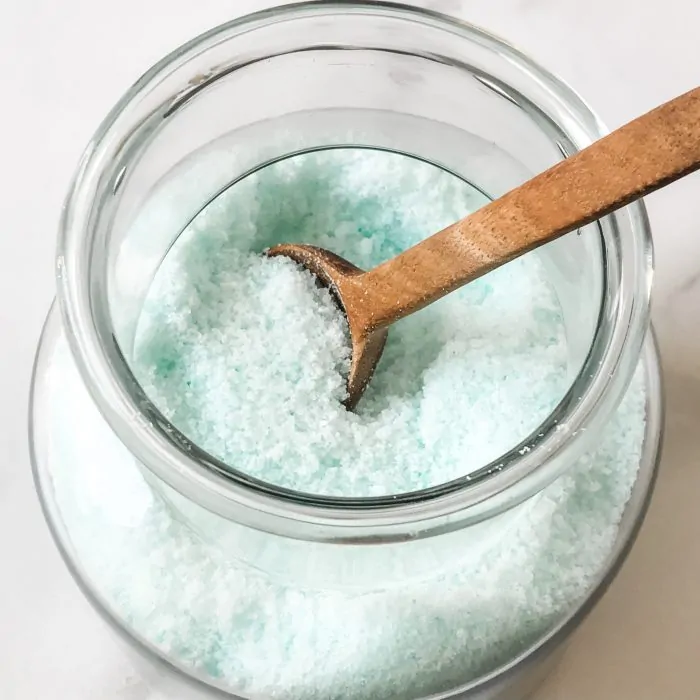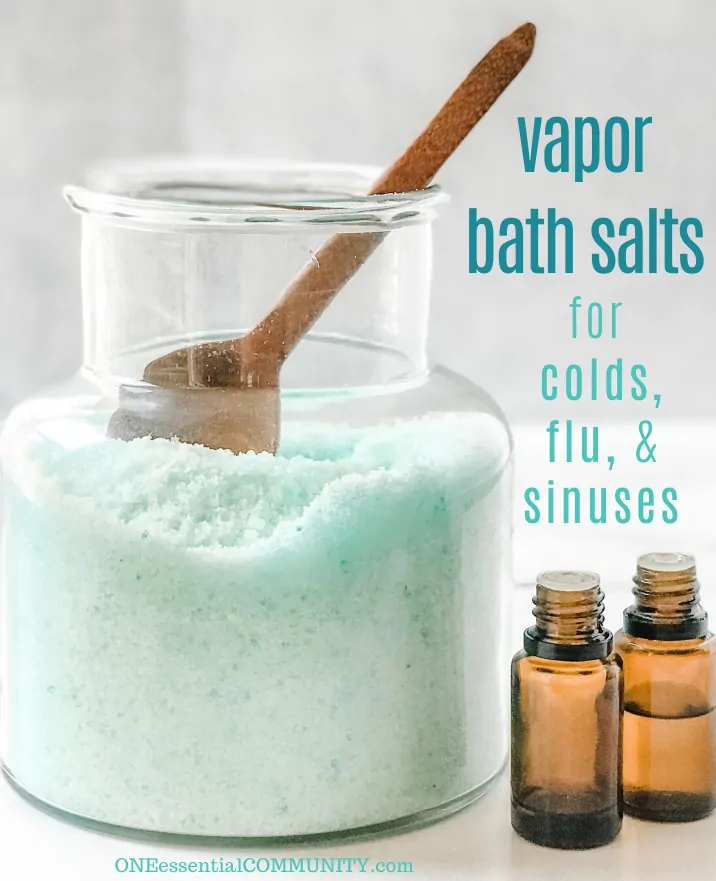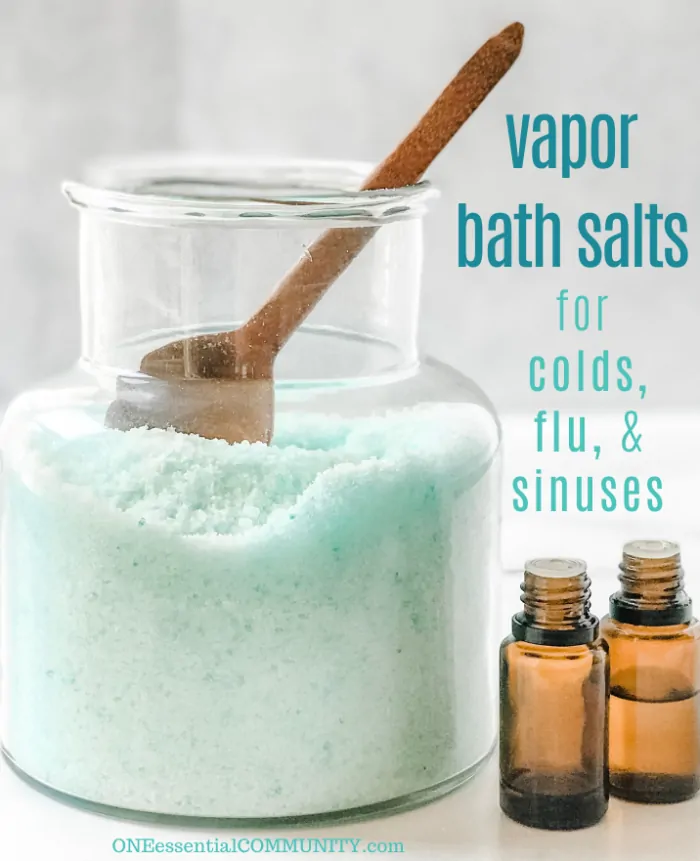 How to use vapor bath salts
Depending on your tub size, use approximately 1/4 to 1/2 cup of bath salts.
Add salts under warm running water, then move bath water around to help dissolve salts.
Once bath is ready for you, soak in the tub for at least 20 minutes.
As you relax in the tub, breathe in and out deeply.
Be careful when getting out of the tub as the oil could leave your tub a bit slippery.
Towel off, and then if needed, apply homemade vapor rub (recipe here) to your upper chest to continue helping you breathe better.
optional — apply immune support foot rub (recipe here) to you feet to help boost your immune system.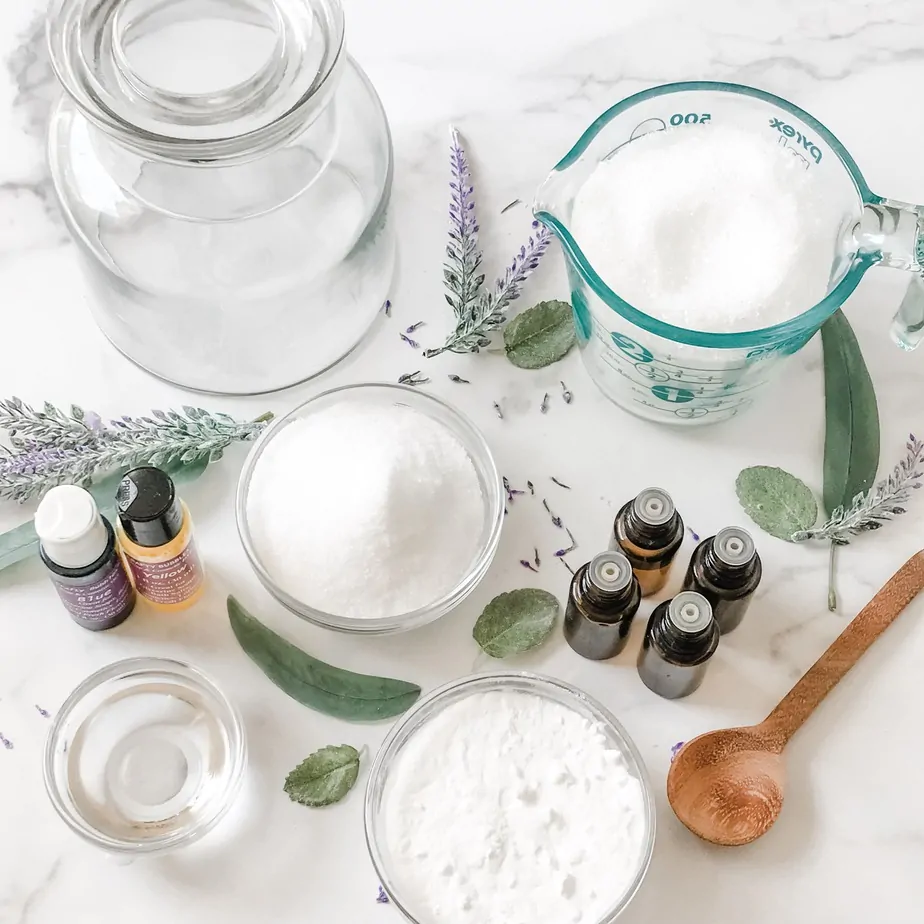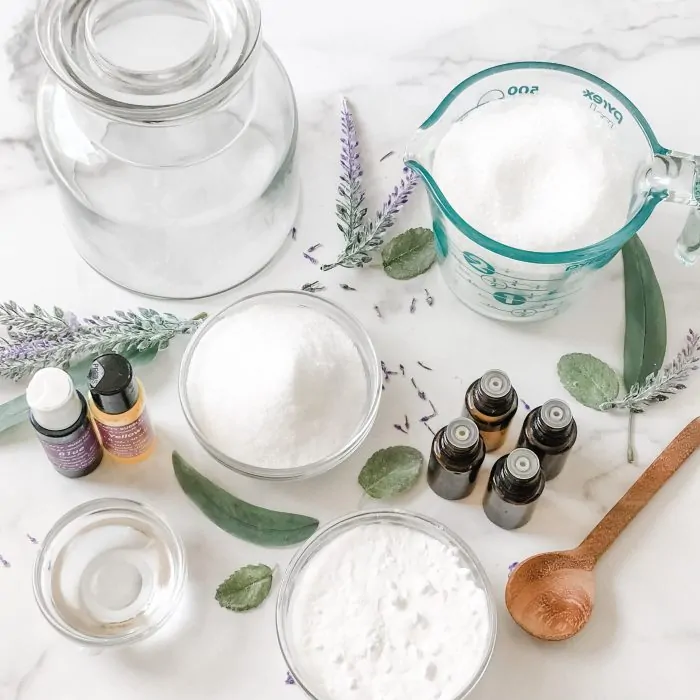 Where to get supplies
This website contains affiliate links. This means that should you click on certain links, and then subsequently purchase a product, I will receive a small commission. The price is exactly the same for you as it would be without the affiliate link. 
Sea salt
Grocery store spice and baking aisle using has sea salt.
Epsom salt
You can find Epsom salt in pharmacy section of drug stores, Walmart, and Target.
Baking soda
Find in grocery store baking aisle.
I buy mine in bulk at Costco (baking aisle).
Fractionated coconut oil (or another carrier oil)
I buy mine online here.
Soap colorant
You can find in crafts stores like Michaels and Hobby Lobby.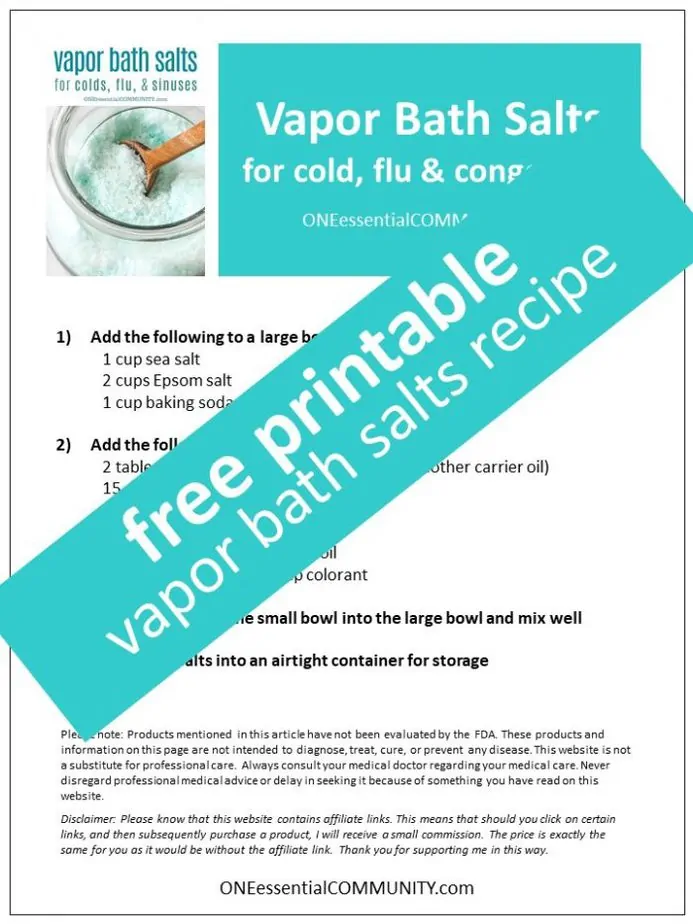 Please join us…
click here to sign up our email newsletter
Please note: Products mentioned in this article have not been evaluated by the FDA. These products and information on this page are not intended to diagnose, treat, cure, or prevent any disease. This website is not a substitute for professional care.  Always consult your medical doctor regarding your medical care. Never disregard professional medical advice or delay in seeking it because of something you have read on this website.