Do you have really tough cooked-on stains on your glass stovetop?
We've all been there.  Grease spattered.  A pot boiled over.  Something spilled.  Pasta sauce dripped.  It happens.
And it doesn't always get cleaned up right away.  And then those spills, splatters, and drips get baked on.  And that's tough to clean.
But you can get your cooktop back to its showroom shine by just using a few natural ingredients you likely already have — baking soda, essential oil, and Castile soap (or natural dish soap).
It's not only a non-toxic and natural DIY solution, but it really works!  No scratching or damaging the glass stovetop.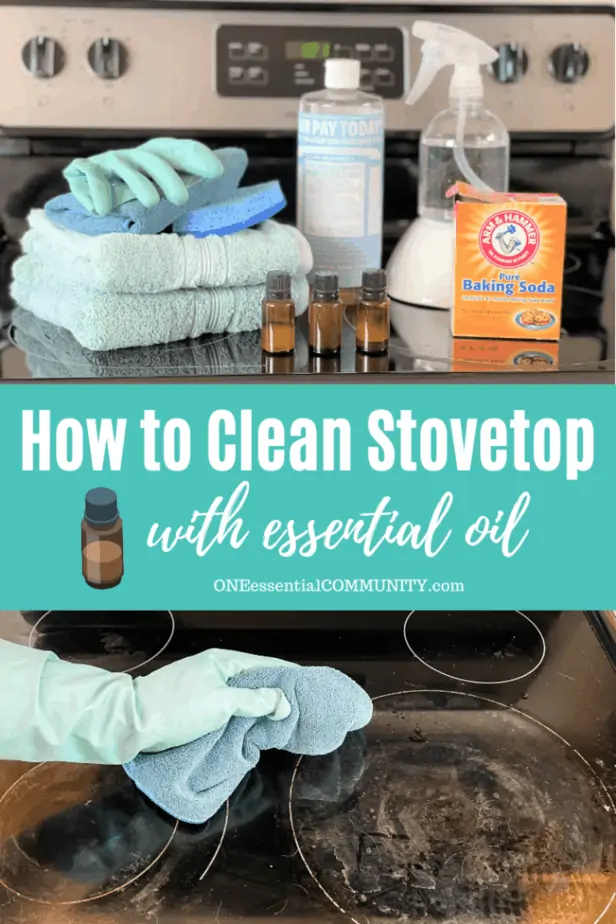 How to Clean Your Glass Stovetop
* Get a free printable of recipe & instructions here *
What you'll need:
1 cup baking soda
10 drops orange essential oil (or substitute with another citrus essential oil)
2 cups very hot water
2 tablespoons liquid Castile soap (or substitute with a natural dish soap)
large dish towel or bath towel that's big enough to cover entire stovetop (or use two hand towels)
Step 1:  Mix the 1 cup baking soda and 10 drops sweet orange essential oil (aka wild orange) in a bowl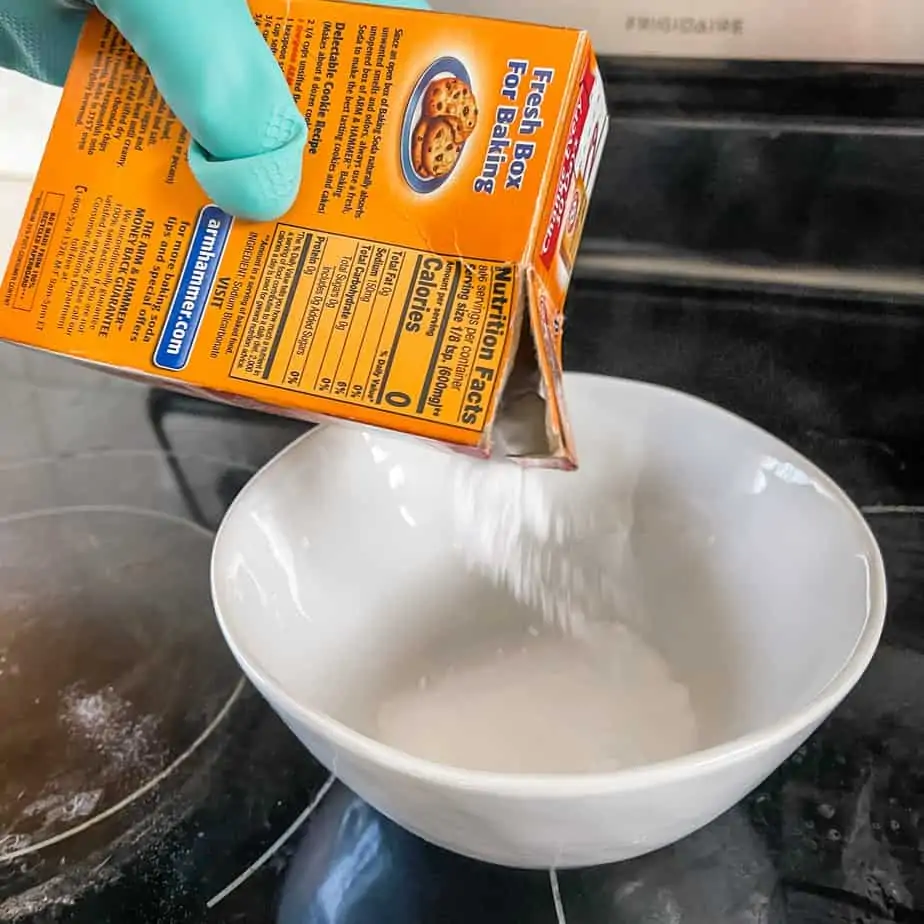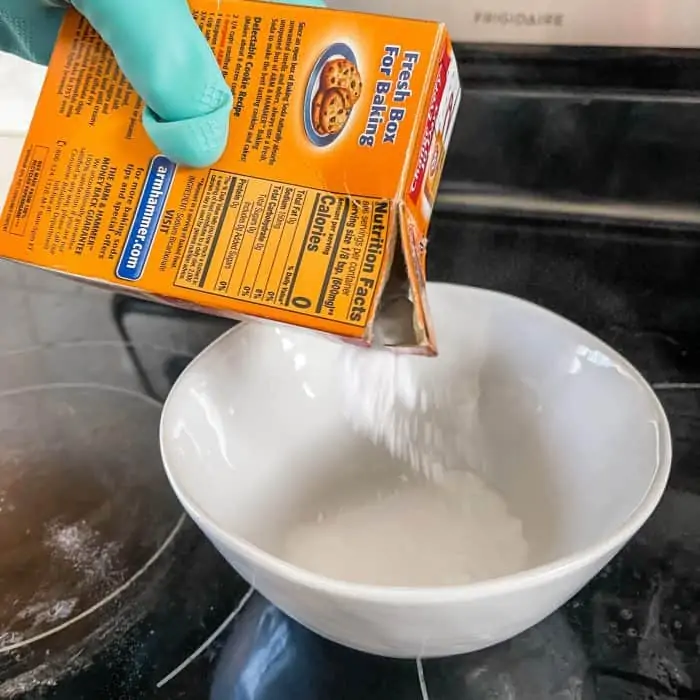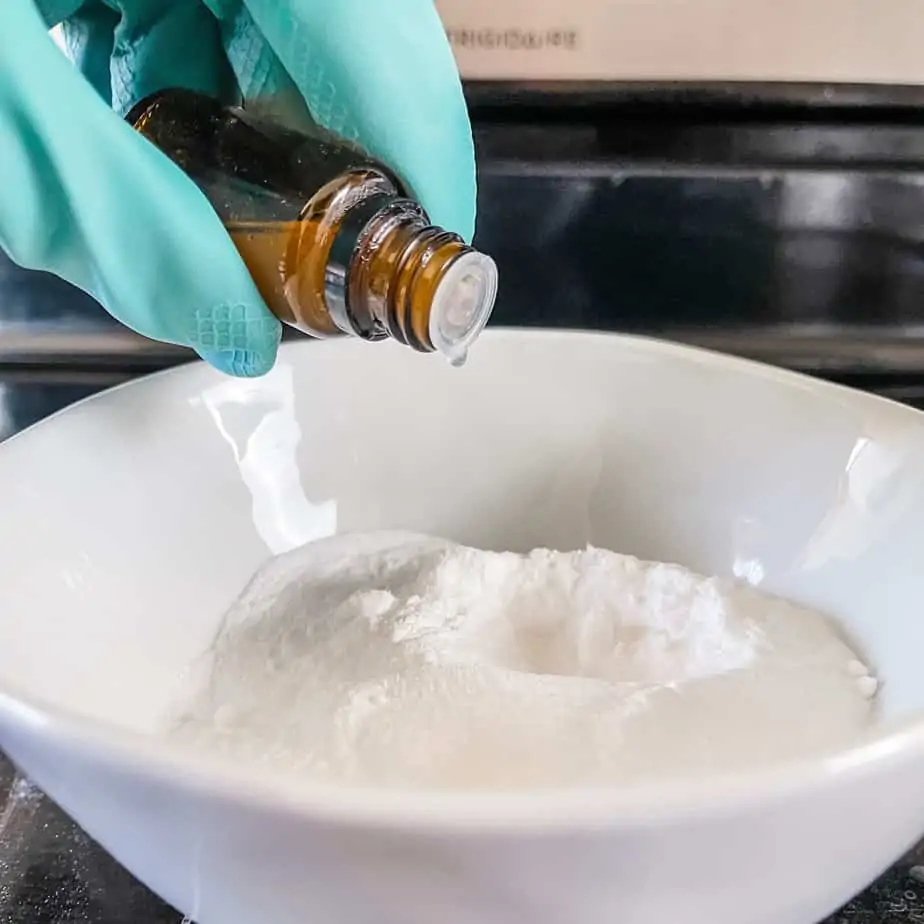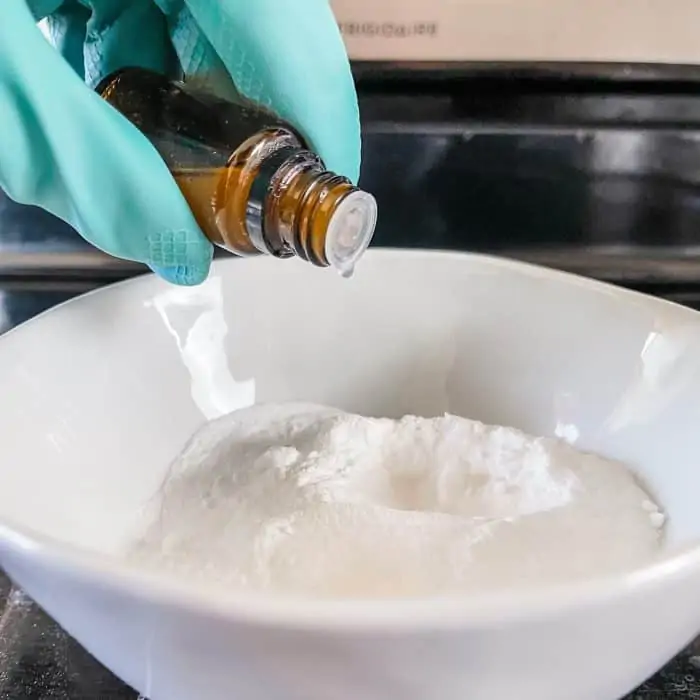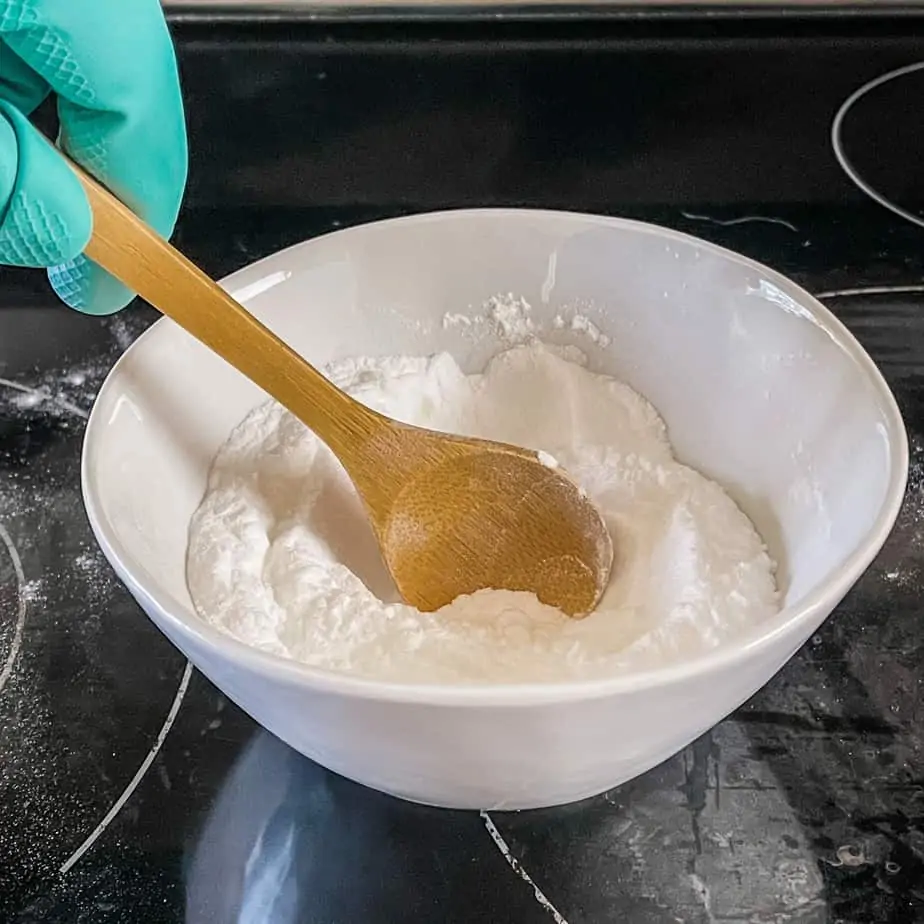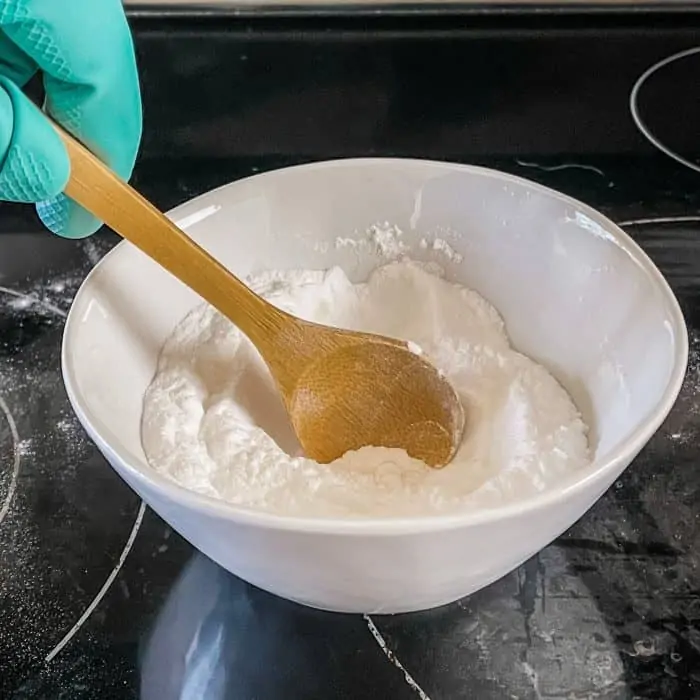 Step 2:  Start with a cool stovetop.  Wipe up any loose debris, food, and grease that comes up easily.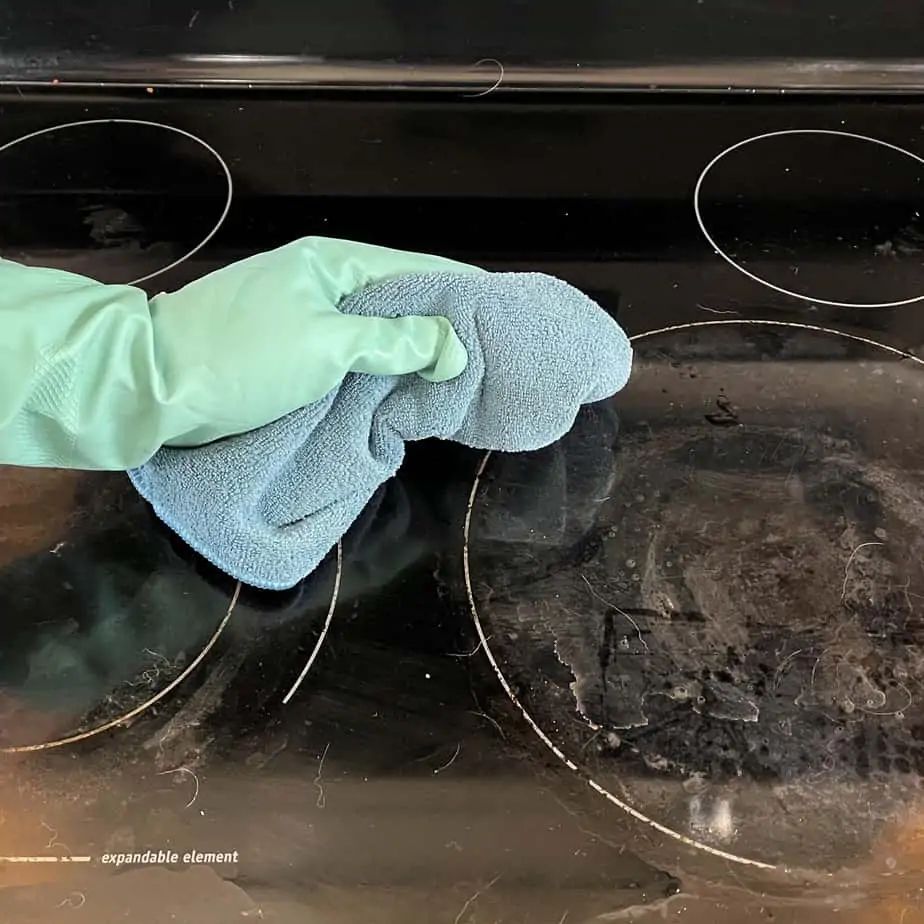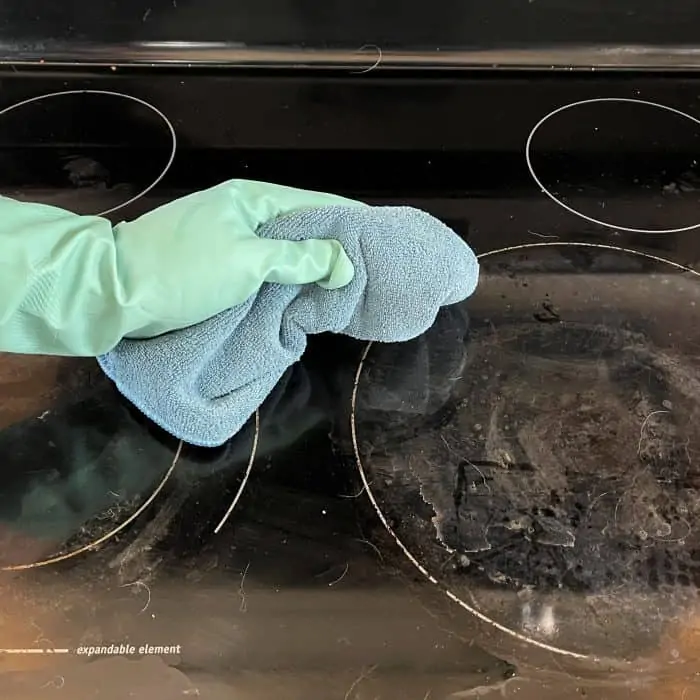 Step 3:  Sprinkle baking soda & essential oil mixture over stovetop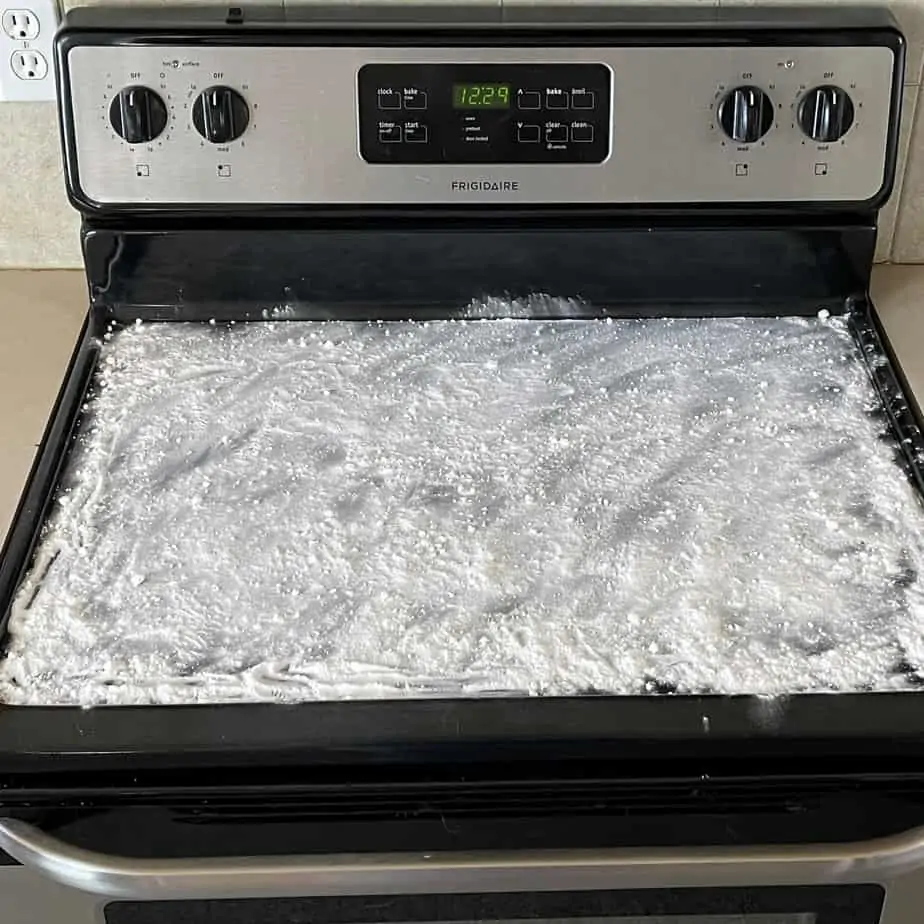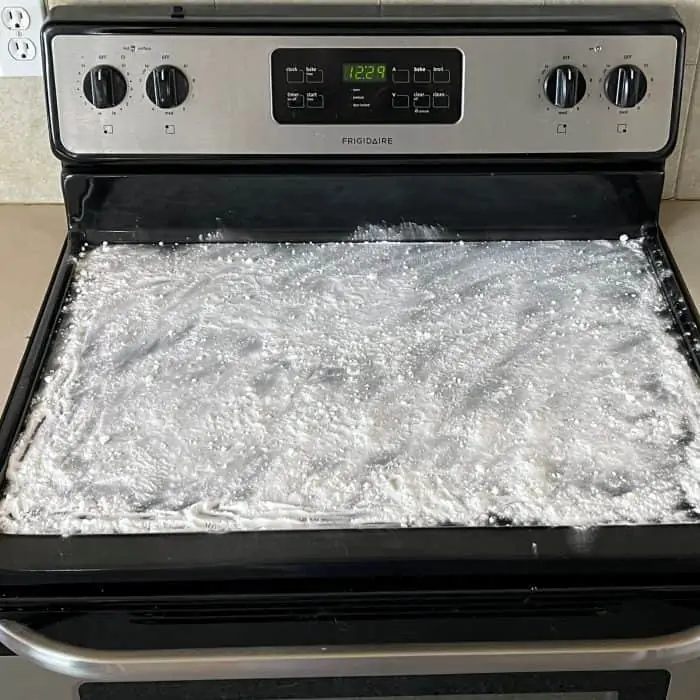 Step 4:  Mix 2 cups very hot water and 2 tablespoons unscented liquid Castile soap in a large bowl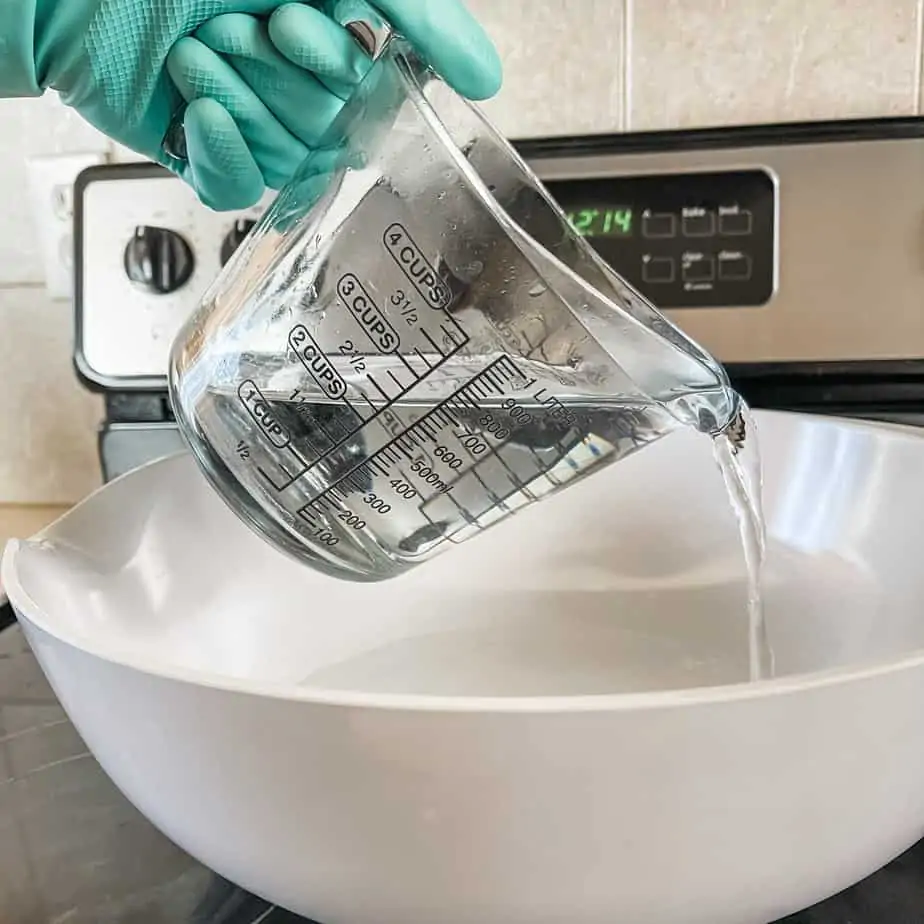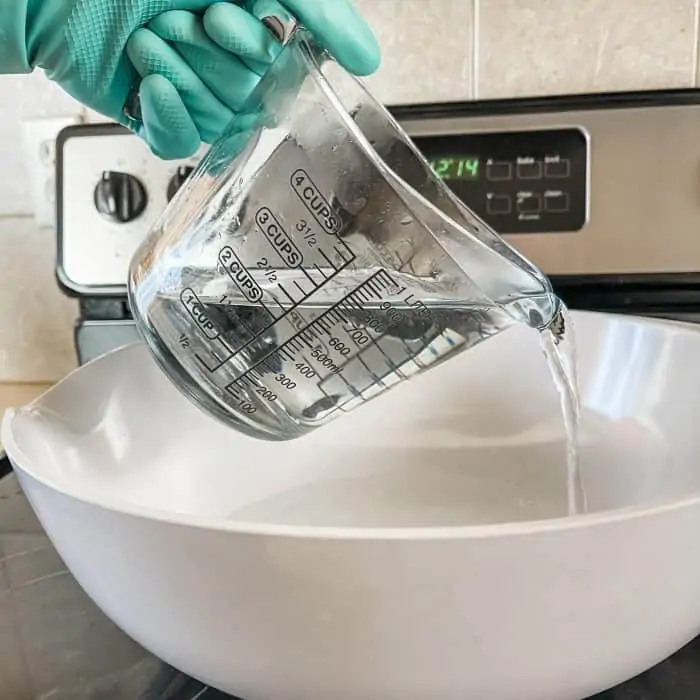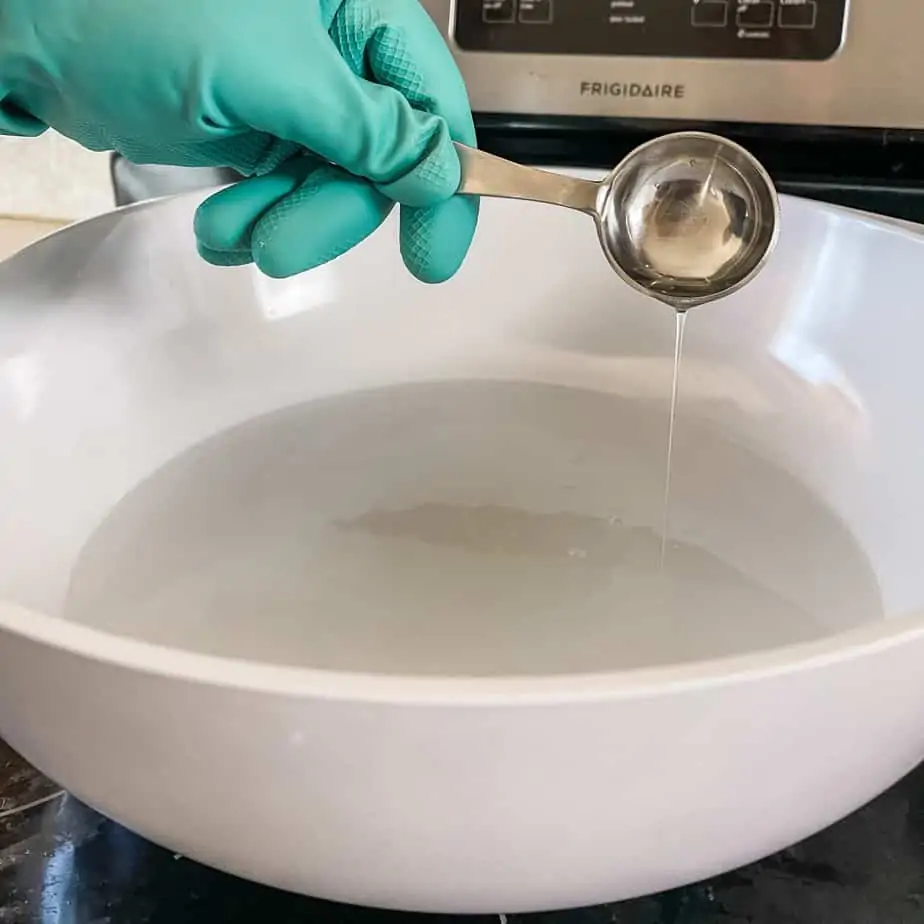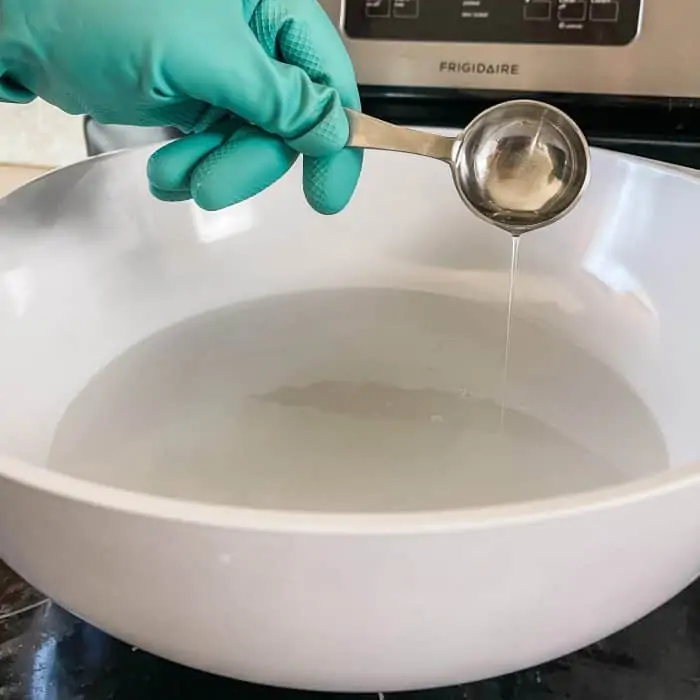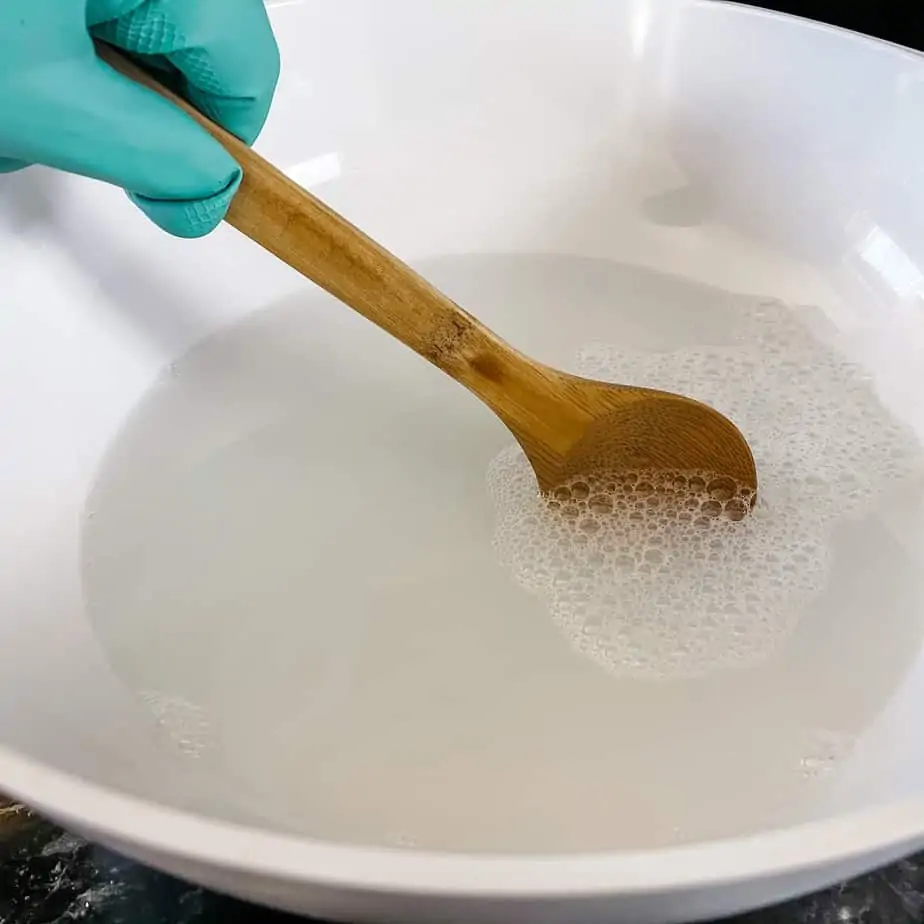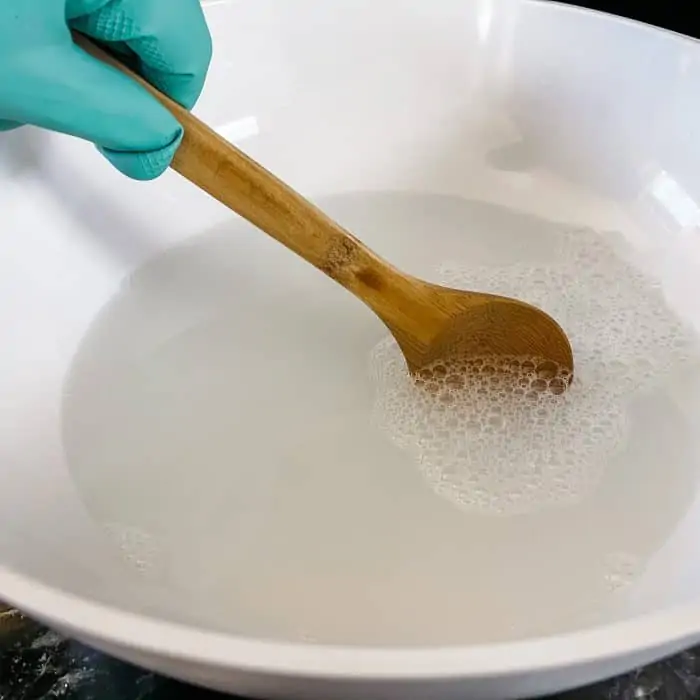 Step 5:  Put towel in hot soapy water.  Squeeze out excess water, but leave towel fairly wet.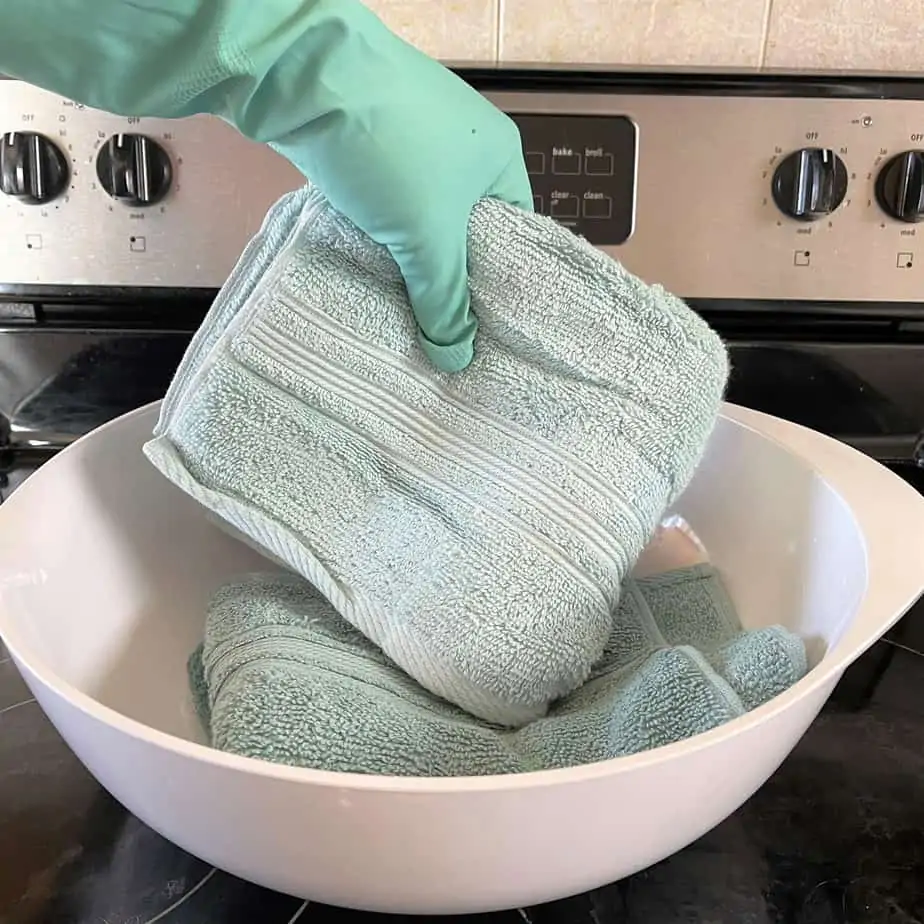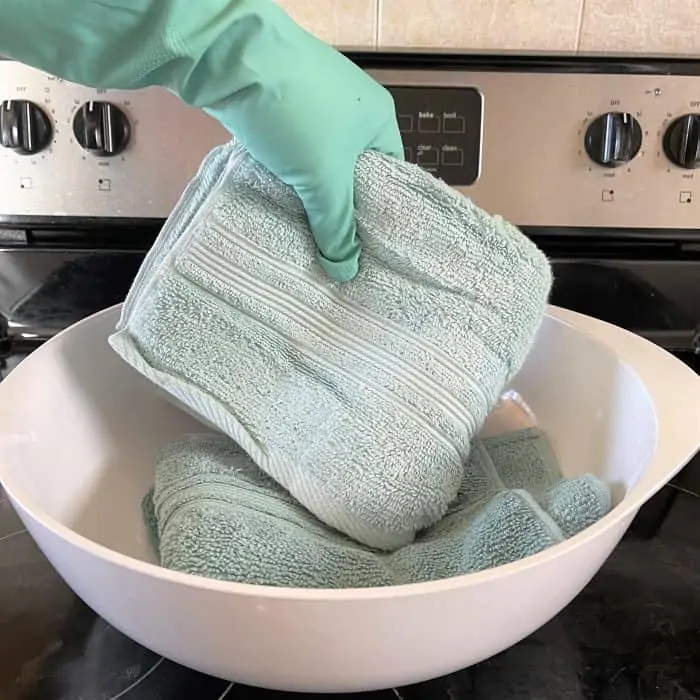 Step 6:  Put towel on stovetop over baking soda mixture.  Let sit for 10-15 minutes.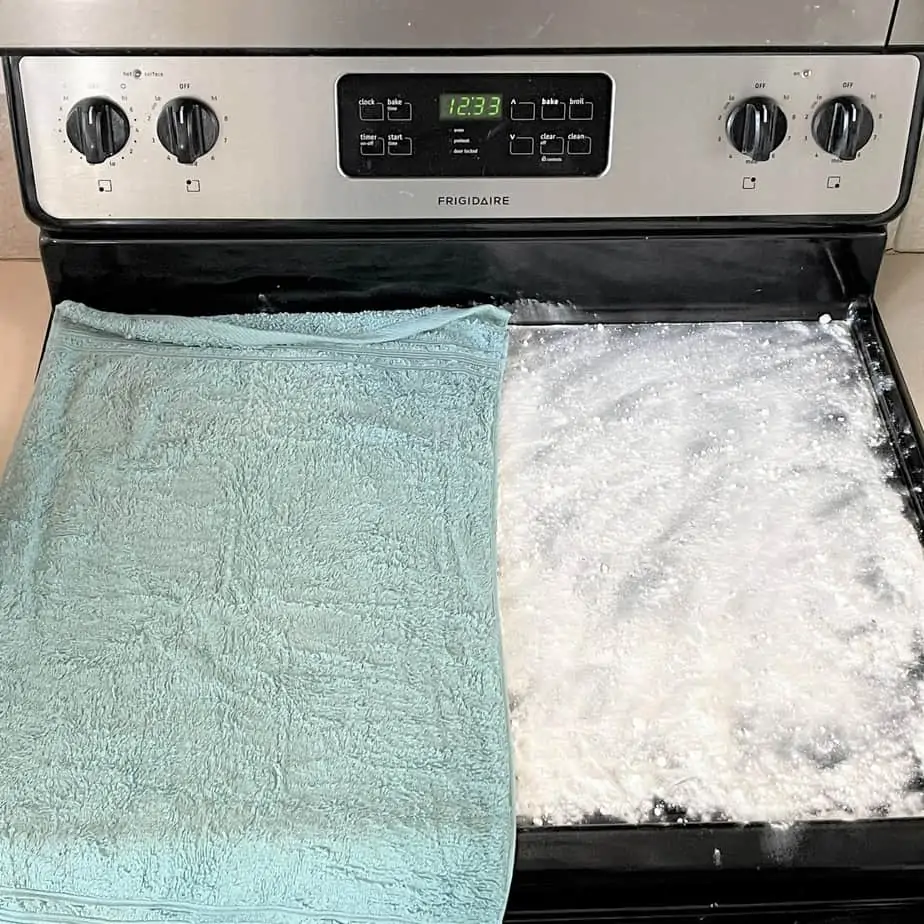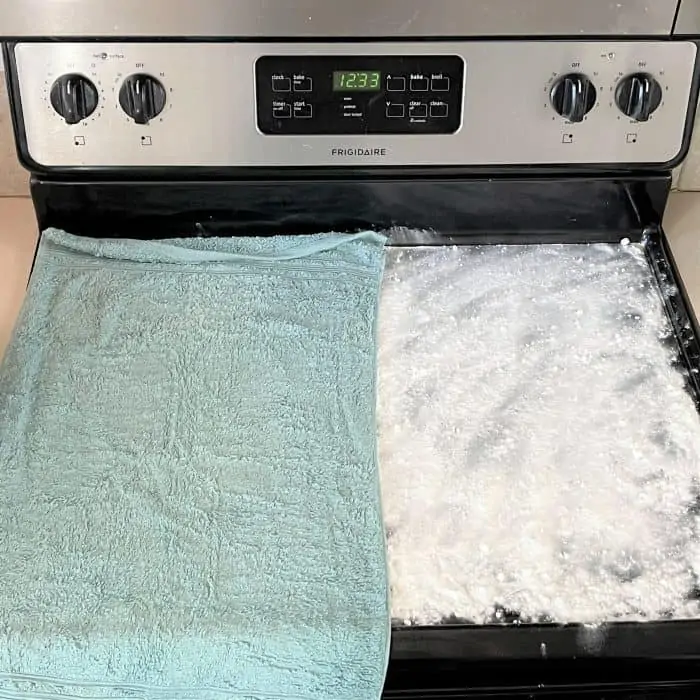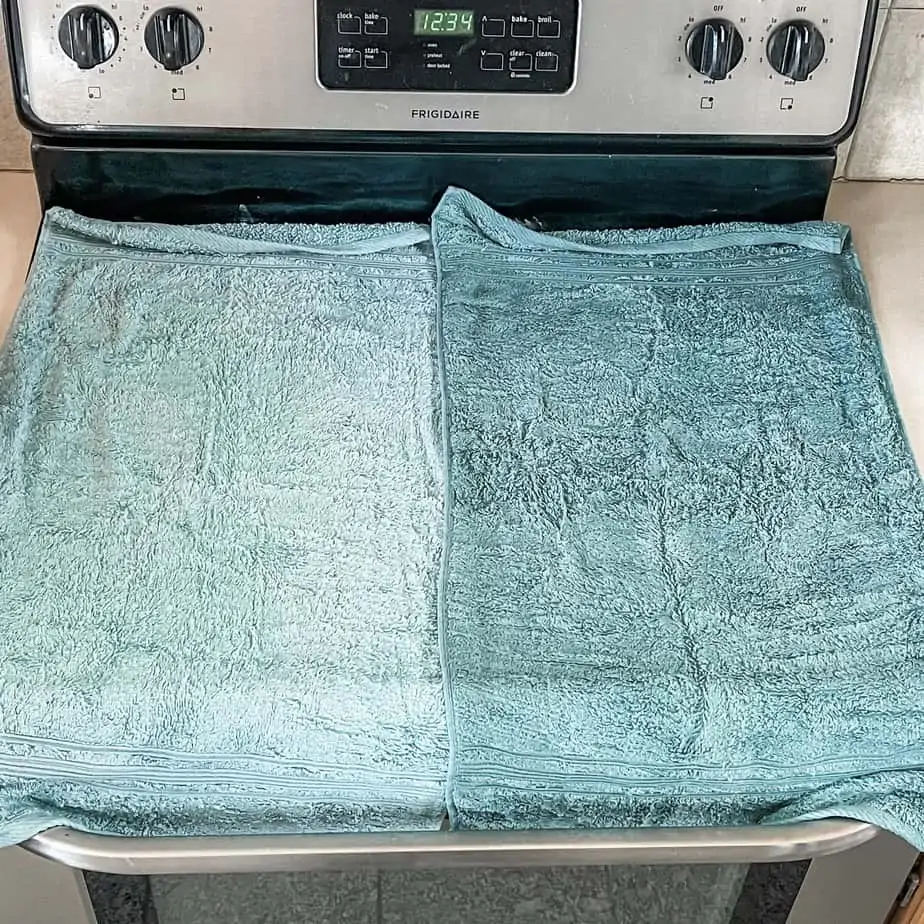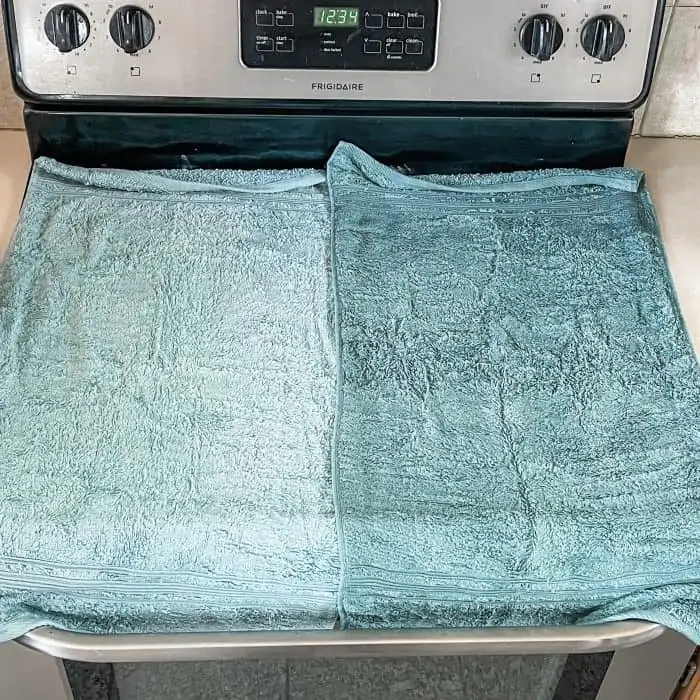 Step 7:   Scrub stovetop with towel. Rinse towel in hot water frequently as cleaning.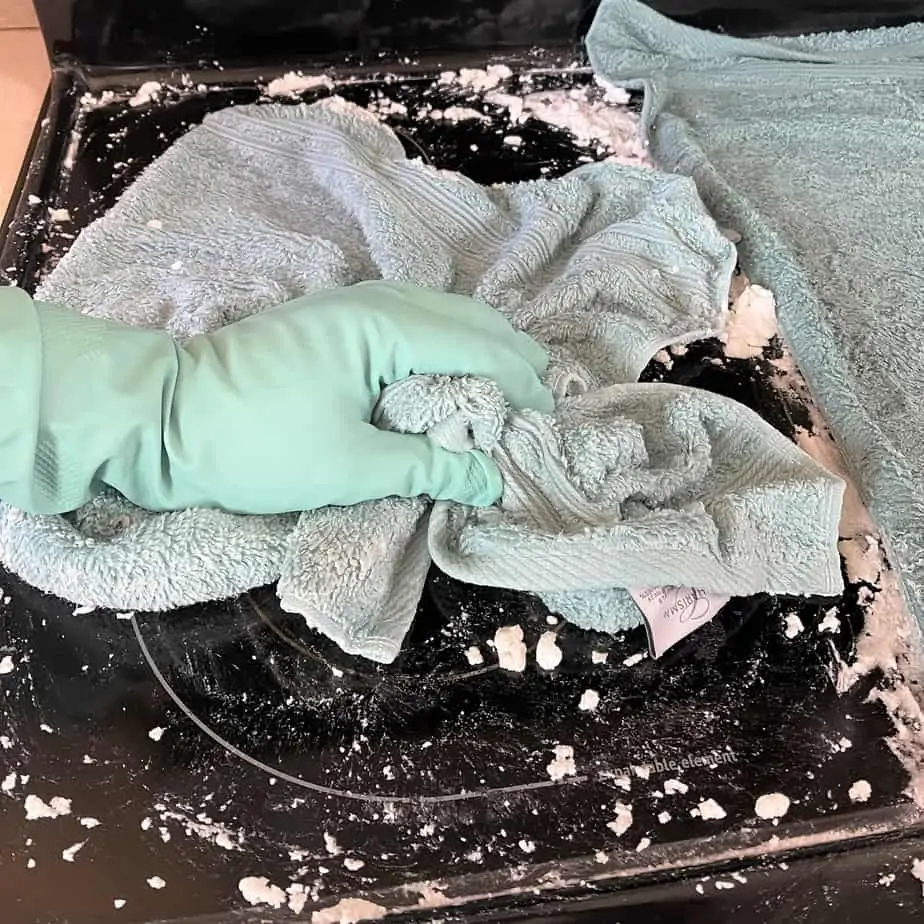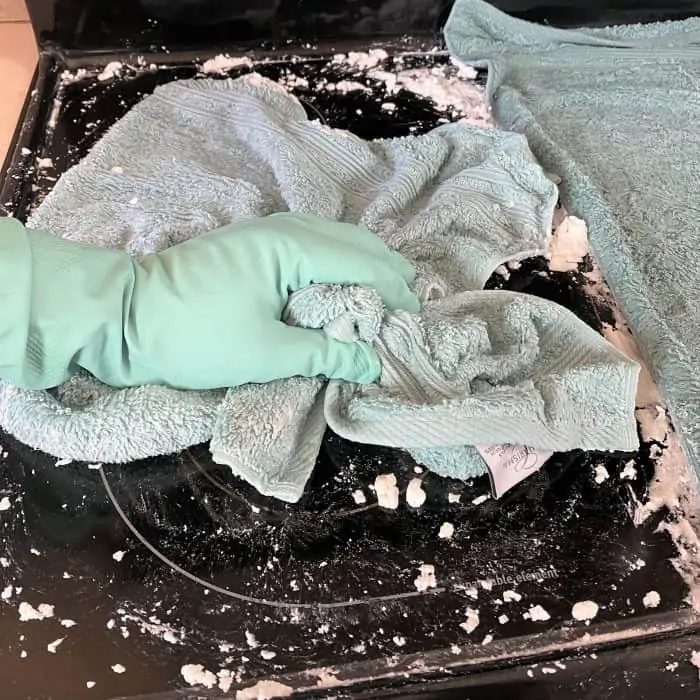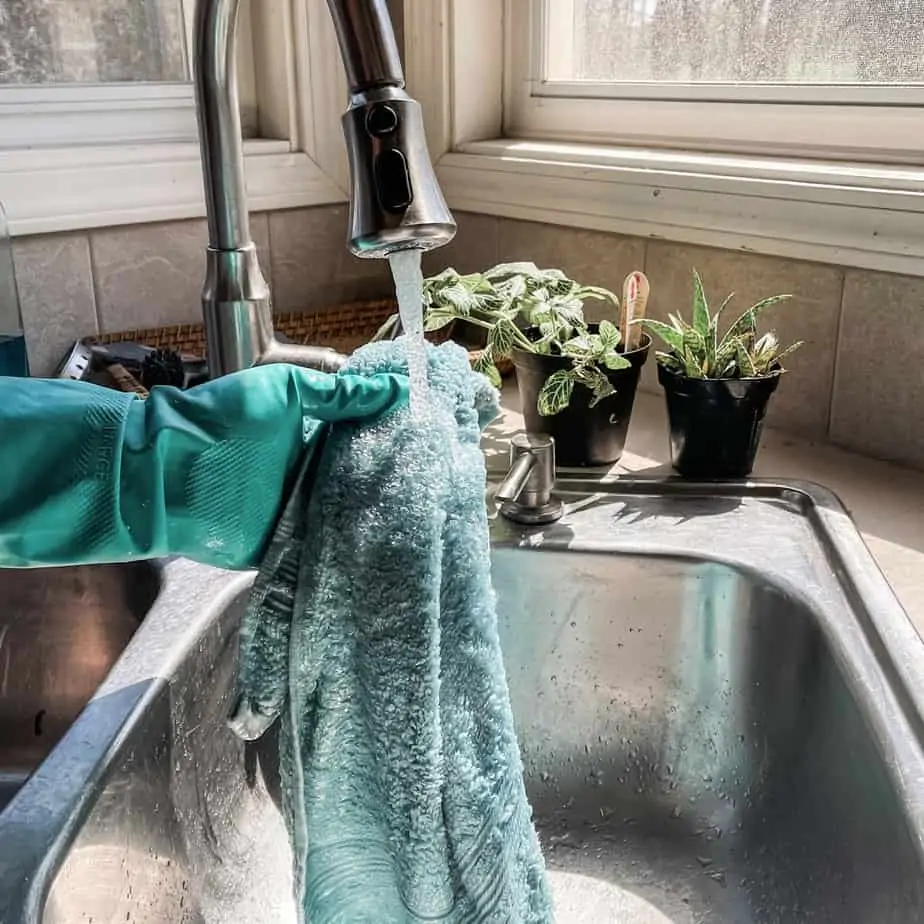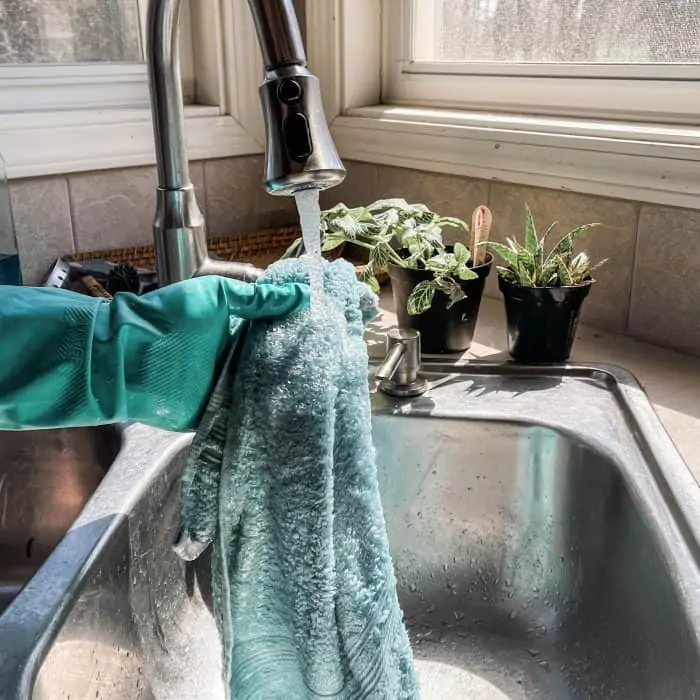 Step 8:  Rinse stovetop with sponge and clean water.  Dry and shine.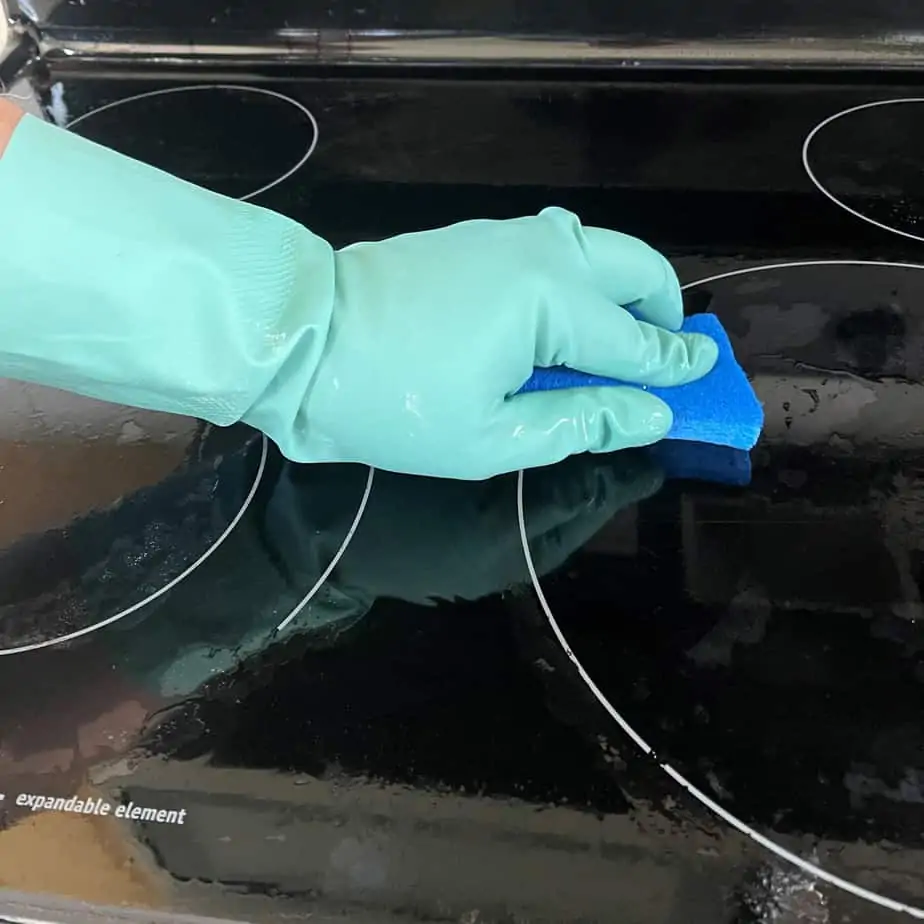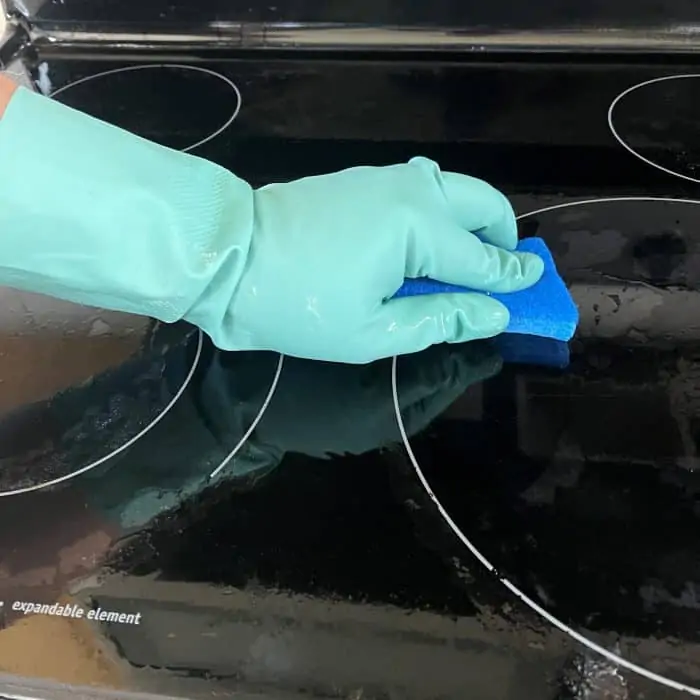 tip #1:  To help keep your glass stovetop from needing a deep cleaning as often, wipe down the stovetop after cooking.  Allow stovetop to cool down so it's safe to touch, then spray with an all-purpose cleaner or degreaser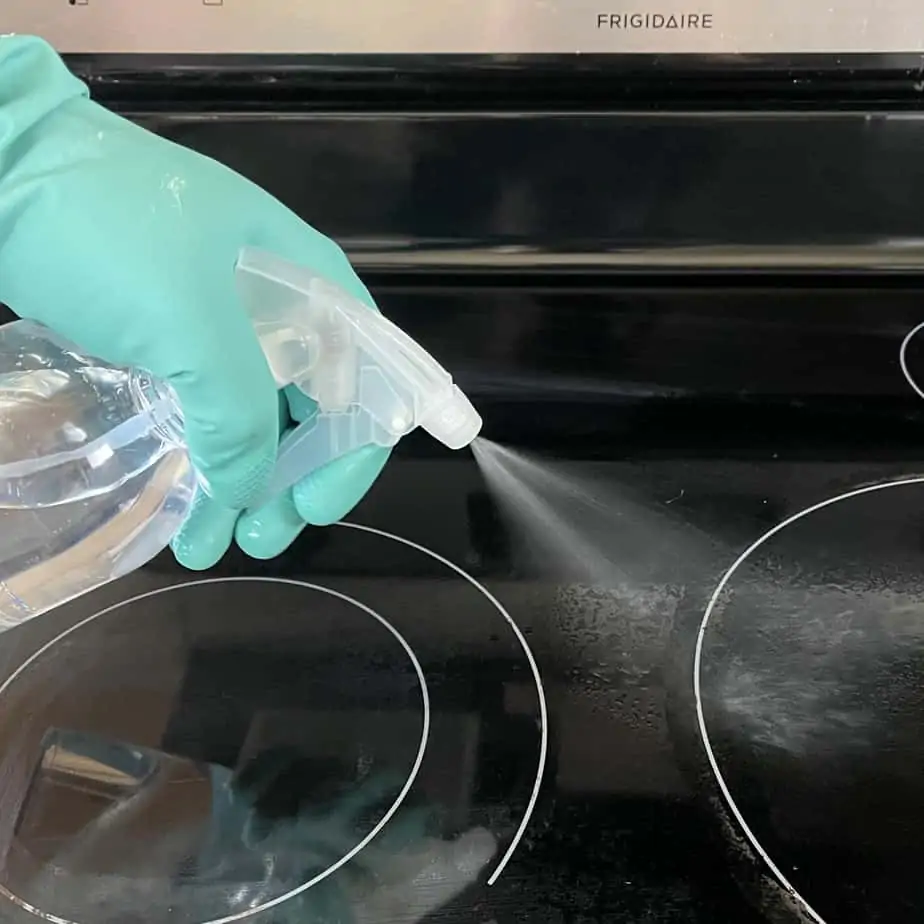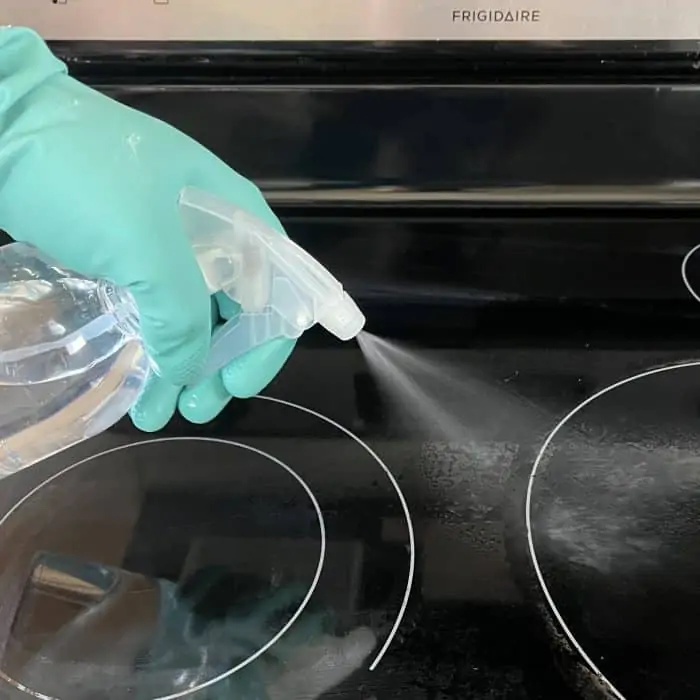 tip #2:  Use homemade soft scrub to quickly clean stovetop in between deep cleans.  Just squirt a little of the soft scrub on the burnt-on foods and spills, give it a little scrub, and wipe clean.
tip #3:   I used sweet orange essential oil in the recipe above, but there are lots of essential oils you can use for cleaning glass stovetops.  Citrus essential oils like orange, lemon, lime, bergamot, and grapefruit work best because they cut through grease and grime.  Plus they remove residue from burnt-on-stuck-on food.  See the image below for the best essential oils for cleaning stovetops.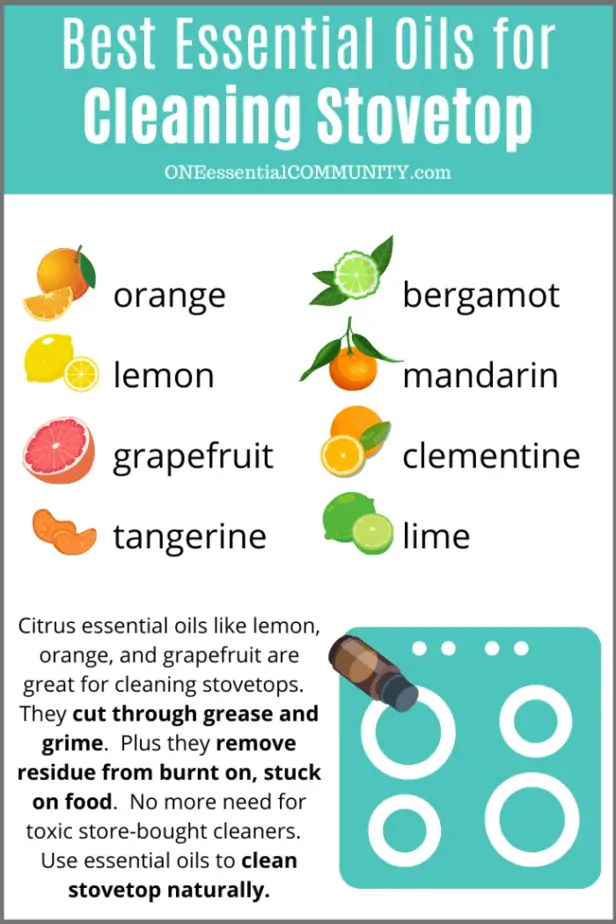 Now, that you've cleaned your smooth cooktop, here are a few other essential oil cleaning recipes you might like: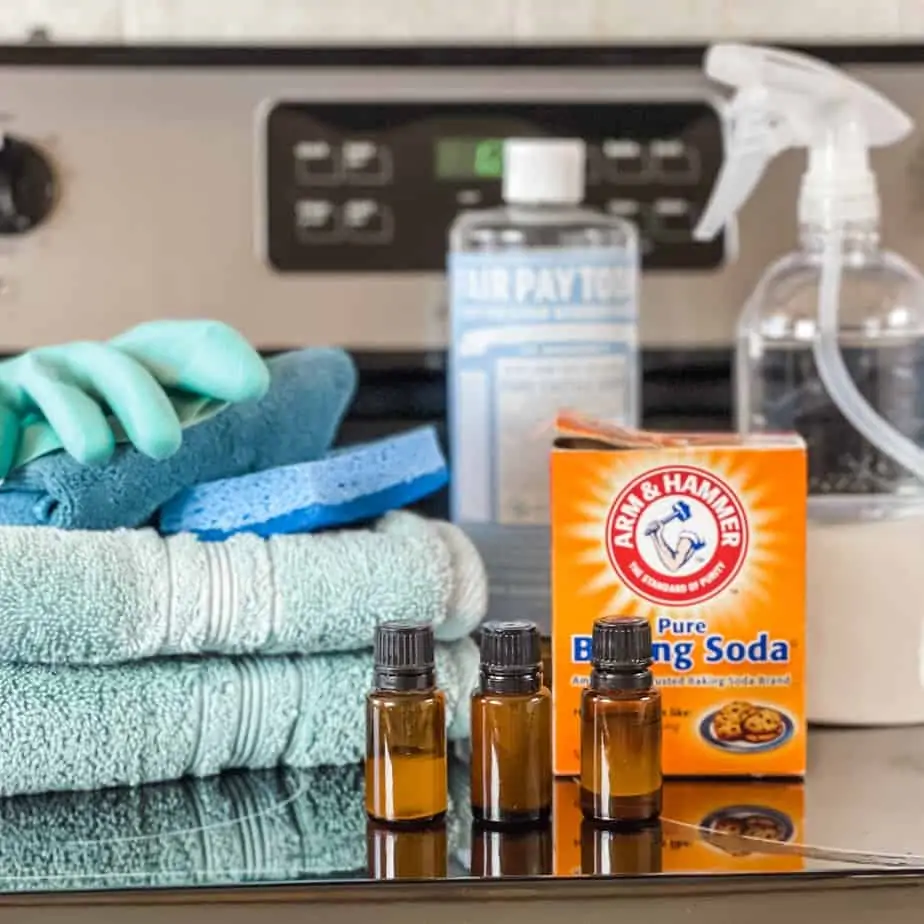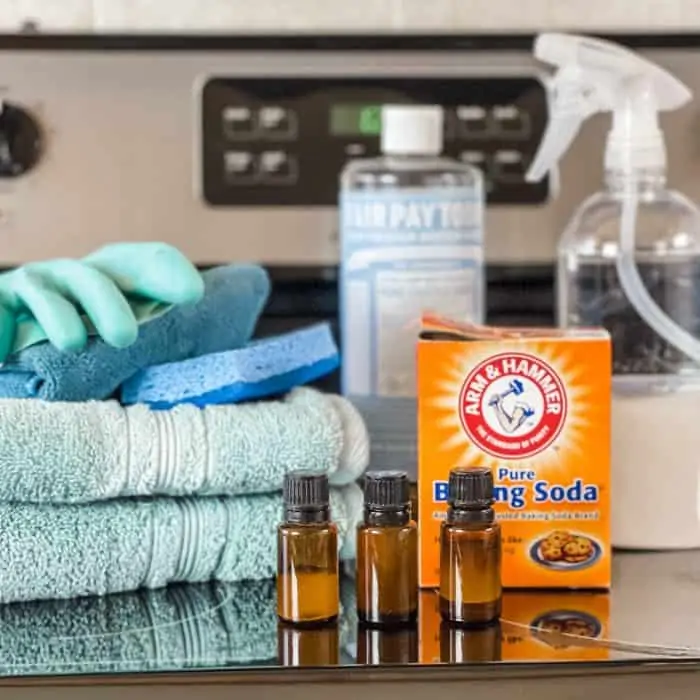 Please join us…
click here to sign up our email newsletter
Please note: Products mentioned in this article have not been evaluated by the FDA. These products and information on this page are not intended to diagnose, treat, cure, or prevent any disease. This website is not a substitute for professional care.  Always consult your medical doctor regarding your medical care. Never disregard professional medical advice or delay in seeking it because of something you have read on this website.
Disclaimer: Please know that this website contains affiliate links. This means that should you click on certain links, and then subsequently purchase a product, I will receive a small commission. The price is exactly the same for you as it would be without the affiliate link.